Teatro para dar la vuelta al mundo
Theater to circumnavigate the world features three emerging Spanish playwrights who create new short plays on the occasion of the 5th Centenary of the first trip around the world.
In 1519, a Spanish expedition led by Portuguese Ferdinand Magellan set course to find a western route to the once called East Indies (Southeast Asia and parts of East Asia) and reach the Maluku Islands, named the Spice Islands at that time because of the spices (nutmeg, mace, and cloves) that were exclusively found there.
After the death of Magellan during the course of the trip, Spanish explorer Juan Sebastián Elcano led the expedition to the Spice Islands, and ultimately across the Indian Ocean and up the Atlantic ocean back to Spain, resulting in the first circumnavigation of the world in 1522.
Inspired by this adventure, Spanish playwrights Almudena Ramírez-Pantanella, Eva Mir and Ruth Rubio create three new pieces that explore the meaning of travel, human relationships, survival, gender and even history itself.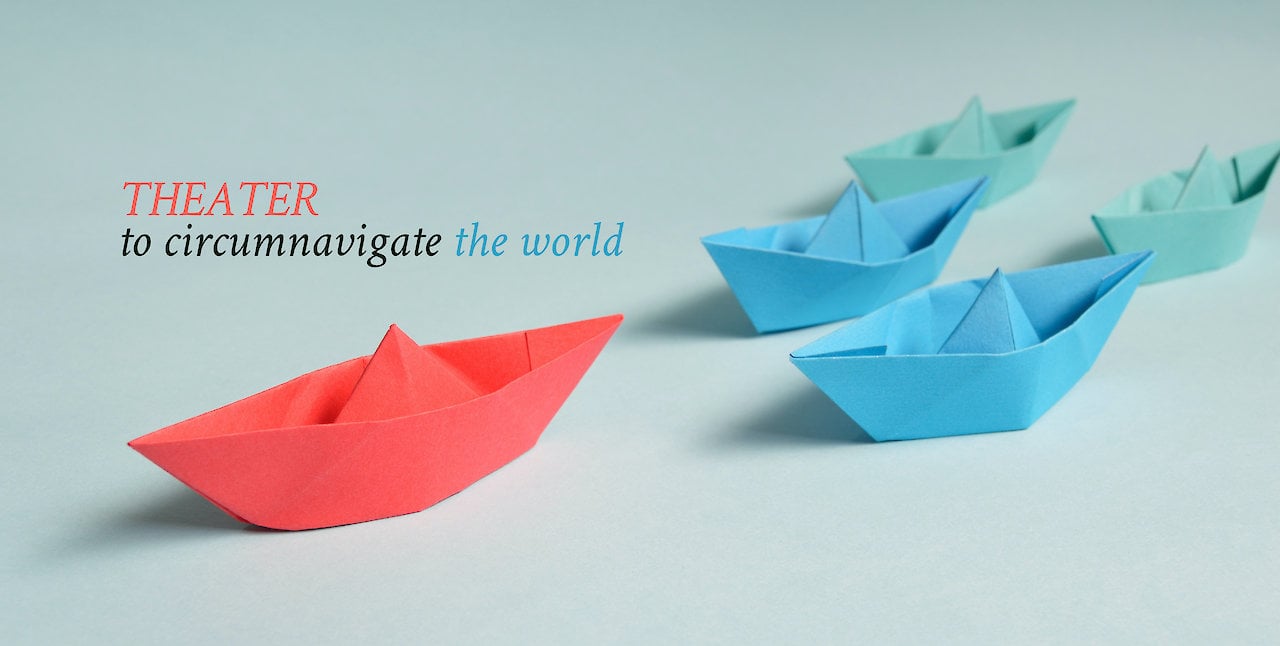 This theater proposal celebrates the comeback of the performing arts to a live setting and away from computer screens, connecting with the audience through stories that explore the meaning of "journey," and examine the particular challenges of our brave new world. All through the eyes of three female playwrights and an all-female cast.
Theater to circumnavigate the world took place at the Former Residence of the Spanish Ambassadors in Washington, D.C., from June 16–18, 2021.