Lockdown by Eva Mir
Sinopsis
Early 2020, Washington D.C. Emma has been commissioned to write the manifesto to commemorate the 500th anniversary of the first circumnavigation. In the midst of the preparations, the COVID'19 crisis arrives, and for Emma, a writer unable to rest, who lives in constant activity and stress, the whole thing seems absurd. How can we talk about going around the world when the only thing that can be done is around the block?
During the first few days when people go out for a walk or do sports in a controlled way, Emma always finds herself, in the same old round the block, with the same old people, in the same old places and doing the same old monotonous activities. One day, however, some points of her path seem to change and Emma, obsessed, lives it as if it were her own expedition. This is how she discovers Daniel, a biotechnologist and paranoid about a possible end of the world, who has devised an invention to preserve seeds of all possible species of flora in the area.
Through contact with Daniel, Emma discovers that circumnavigating is nothing more than navigating a circumference, and that to know the measure of the world, perhaps one must first know the measure of oneself, in her case, forgotten. After all, as many of the first circumnavigators assure us after their first voyage, "there are not, as was said in the medieval chronicles, monstrous or mythological beings, but everywhere we meet the same thing, they are all human beings."
Eva Mir
Eva Mir (1996, Valencia) has a degree in Playwriting and Stage Direction from RESAD in Madrid. She furthered her studies with authors such as Alberto Conejero, María Velasco or Jordi Casanovas among others at La Joven Compañía, with Carlos Contreras Elvira at Laboratorio Rivas Cherif, with Antonio Rojano through Teatro del Barrio or with Lucía Miranda, Rakel Camacho, Julián Fuentes and Víctor Velasco through the ETC Scholarship at Sala Cuarta Pared or at Grotowski Institute in Poland.
She did her Dramaturgy and Stage Direction internship at Centro Dramático Nacional with the play Refugio, by Miguel del Arco and published her play El silencio de los relojes (Fundamentos).
She has written and directed or co-directed plays such as Antípodas, El latido mudo or Hacia Regolit, premiered in theaters such as Sala Cuarta Pared, Nave 73 or Umbral de Primavera. Later, she specialized in audiovisual language in the Master of Screenwriting UCM – The Mediapro Studio and is part of the screenwriting team of El Internado Las Cumbres.
She is member of the jury of awards such as the Jardiel Poncela of the SGAE Foundation or the Calderón de la Barca Award. She teaches some workshops in AECID's DramaTOURgia program in 2020 or in Nuevo Teatro Fronterizo.
She recently premiered La Conmoción, within the project La Pira, directed by Alfredo Sanzol first for streaming and then at Teatro Valle Inclán. Her play Héroes en diciembre was awarded the Premio Nacional de Teatro Calderón de la Barca 2019 and published by CDAEM. It premieres, under her own direction, at Centro Dramático Nacional as part of the 2020/2021 season.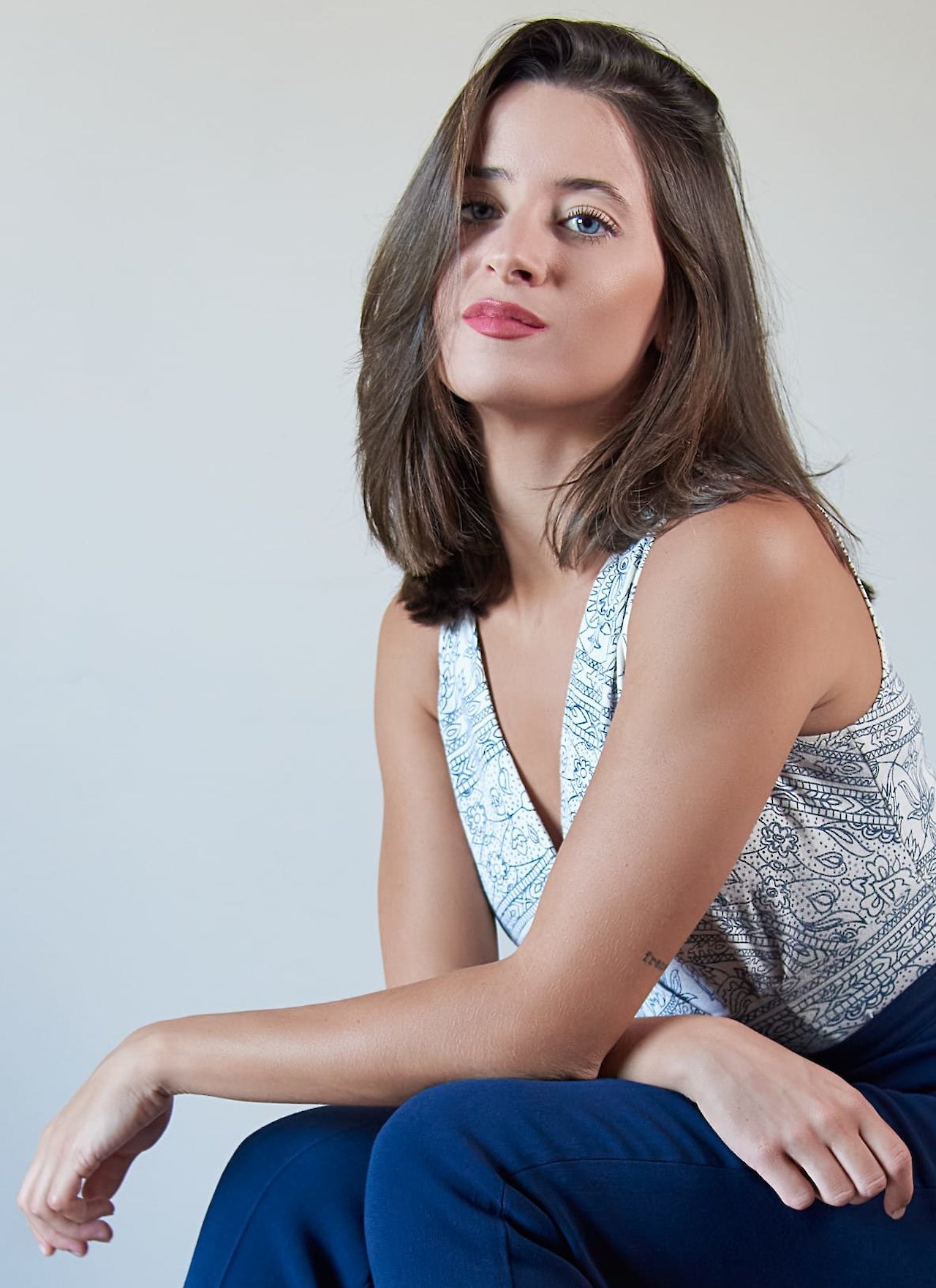 Bonus content
A playlist to go around the world
This song is about me. How many times have we uttered that phrase? And that song too, and that one, and that one over there, they are about me as well. As happens in theatre, in music we humans look for something that makes us feel like what is happening to us has indeed already been thought of. As Leonard Cohen, poet and singer-songwriter, said "music is the emotional life of most people." For me it is impossible to imagine a day without it.
During the COVID-19 pandemic, music —as well as culture in general— has once again become a refuge for millions of people all around the world. It is, perhaps, a way of communicating when words are no longer enough.
With music in the background or as the main feature, we have discovered that our journey could begin with us lost in our own room, as the famous 80's Spanish band, Mecano, would sing. Because a journey is nothing more than moving things around, and 2020 has turned quite a few things upside down. But as soon as we had the chance, we ran away and had the need to transcend limits, to break our mould, as the British band The Verve claimed in 1997, because Everybody wants to rule the world. And, as activist and singer Maya Angelou put it, "everything in this universe has a rhythm, everything dances."
Just like she has been doing for every moment of her life, Emma, the main character in Confin, needs an OST to go around her block and get the feeling of travelling around the world. That's why Emma looks for songs and sorts them according to the different phases: making travel arrangements at home, the songs for the bar where she will gather her strength before setting off and, maybe even find allies, songs for the road, songs that smell of cities, songs that help guide our steps along the street, songs to stop, admire the views and take a breath… songs to go back, even if we never return the way we left.
Can you help us finish it?