An afternoon at the fair
39 / 50 by Miguel Trillo, 1995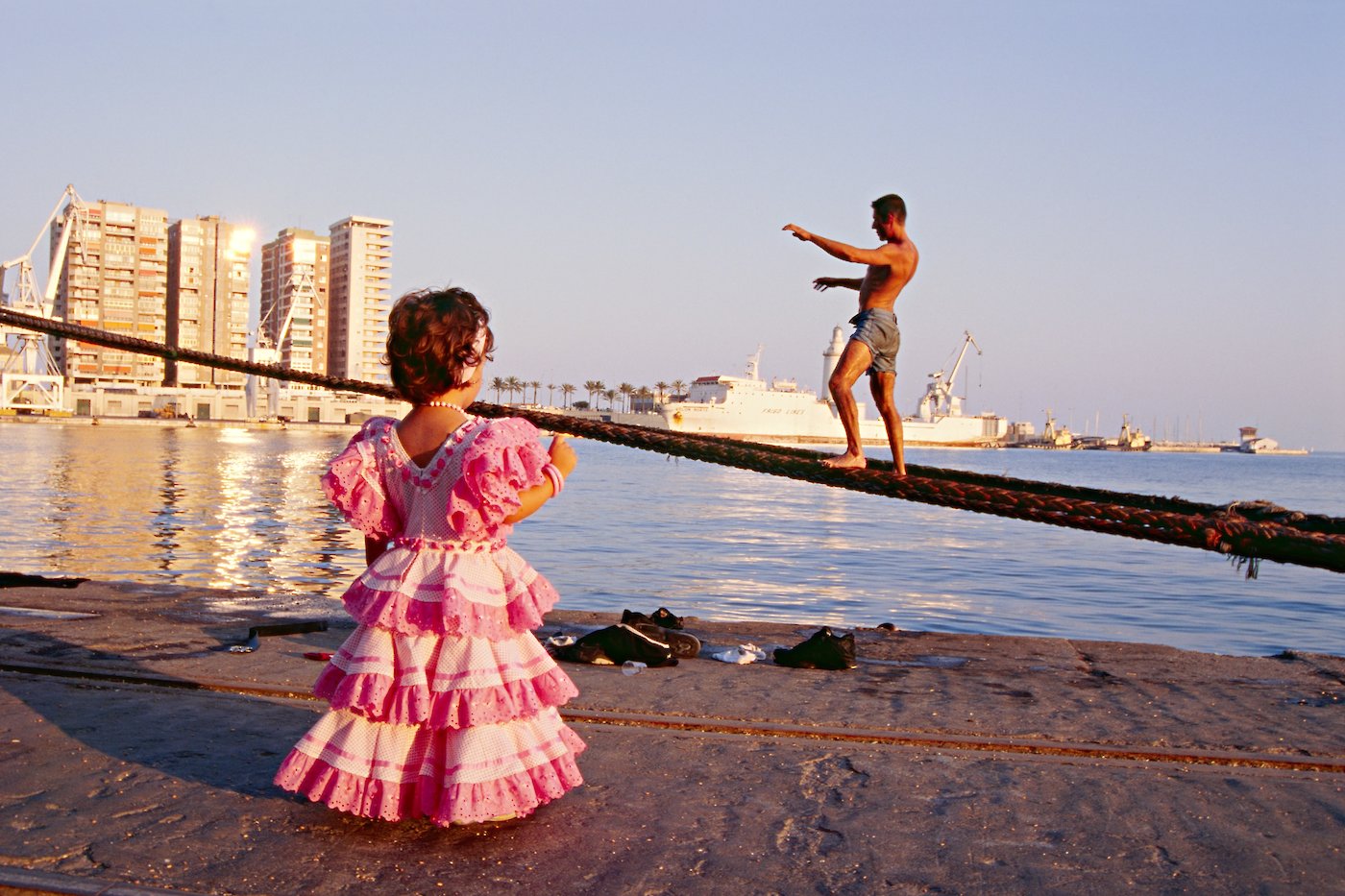 Miguel Trillo's name always comes up in any gathering where the conversation centers on the so-called Movida Madrileña. As a lover of music rather than soundtracks, Trillo has spent four decades adding verses to a visual work with a chorus where urban tribes and street art resonate loudly throughout.
All his photographs boast a style of their own: straightforward portraits of a new generation with a strong personality. He prefers peace and quiet to noise and his works move between passion, concept and document.
The serenity conveyed in his photographs is a faithful reflection of his idiosyncrasy. A calmness that he was able to keep that day in August 1999, when he was taking photographs at the Malaga Fair. His expensive equipment was rendered useless when he was thrown into the water while taking photographs of three young men doing acrobatic tricks on a boat mooring rope.
In his portraits, subjects pose in front of the camera in a natural-looking way, aware that the social group to which they belong will be made immortal. He compiled all this material in a fanzine named Rockoco. Its pages are filled with mods, rappers, goths, punks, metalheads… The full spectrum of the youth of the time. Because Trillo keeps an attentive eye on what being modern means, and in his search, he is indefatigable, no matter how much time goes by.