Madrid, anonymous, june 1990 / six months later, december 1990
40 / 50 by Luis Baylón, 1990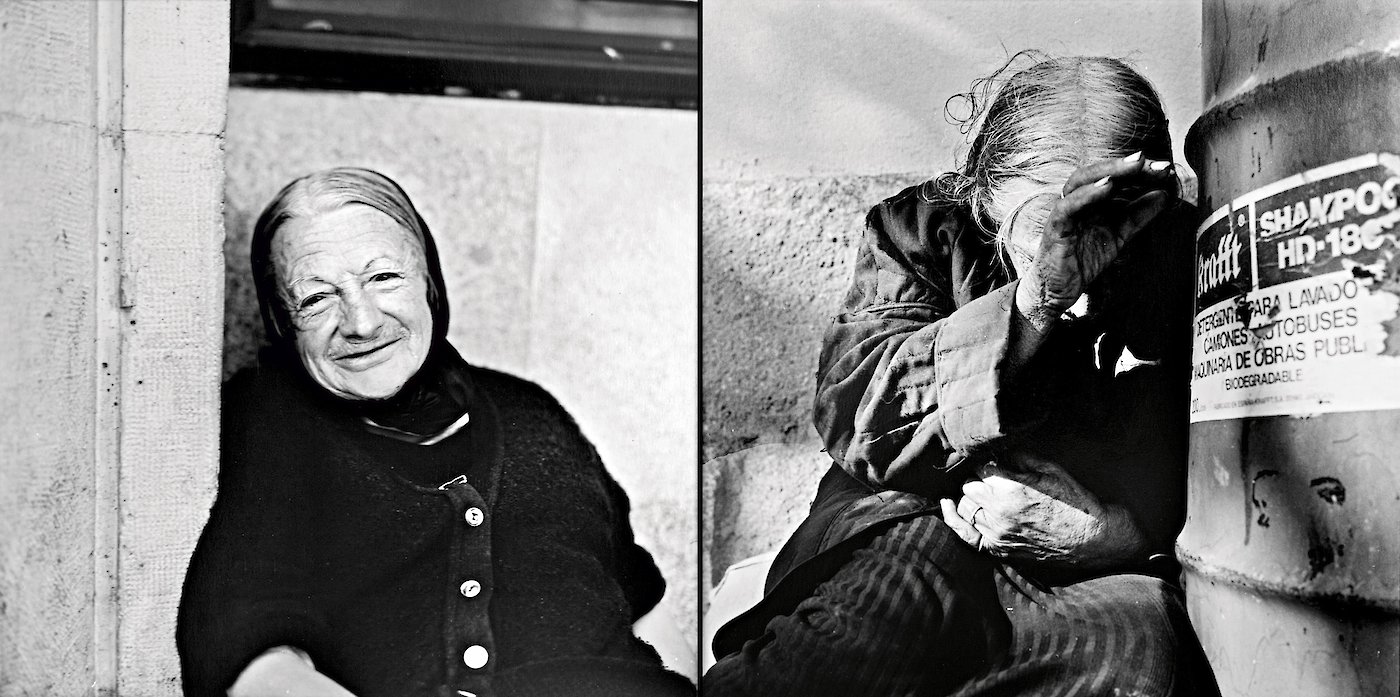 The ecosystem in which Luis Baylón moves is the streets. And of all possible cities, his favorite one is Madrid, of which he knows almost every corner. Strolling around at his own pace, he portrays places on the verge of disappearing, couples, smokers and, in this work, unknown citizens.
The city traps you –as Baylon would say– and he has let himself be seduced under the spell of passersby. On one of his walks, in the summer of 1990, he was drawn to the looks of an elderly woman sitting at an ATM on Atocha street, right next to the Mediodia Hotel. Dressed in black, her smile and her look were in stark contradiction to the place she was at. Fate, whimsical in its essence, set up a new encounter: Baylón photographed a woman curled up, she covered her face with a look of terror. When he developed the photographs, he realized that both portraits belonged to the same woman, the three rings on her hands gave her away.
He has a good nose for the streets and has mastered the skill of taking great natural portraits from the side, without additives or prejudices that contaminate the story.