A street box photographer takes a picture of a group of soldiers during the Spanish Civil War
26 / 50 by Martín Santos Yubero, 1937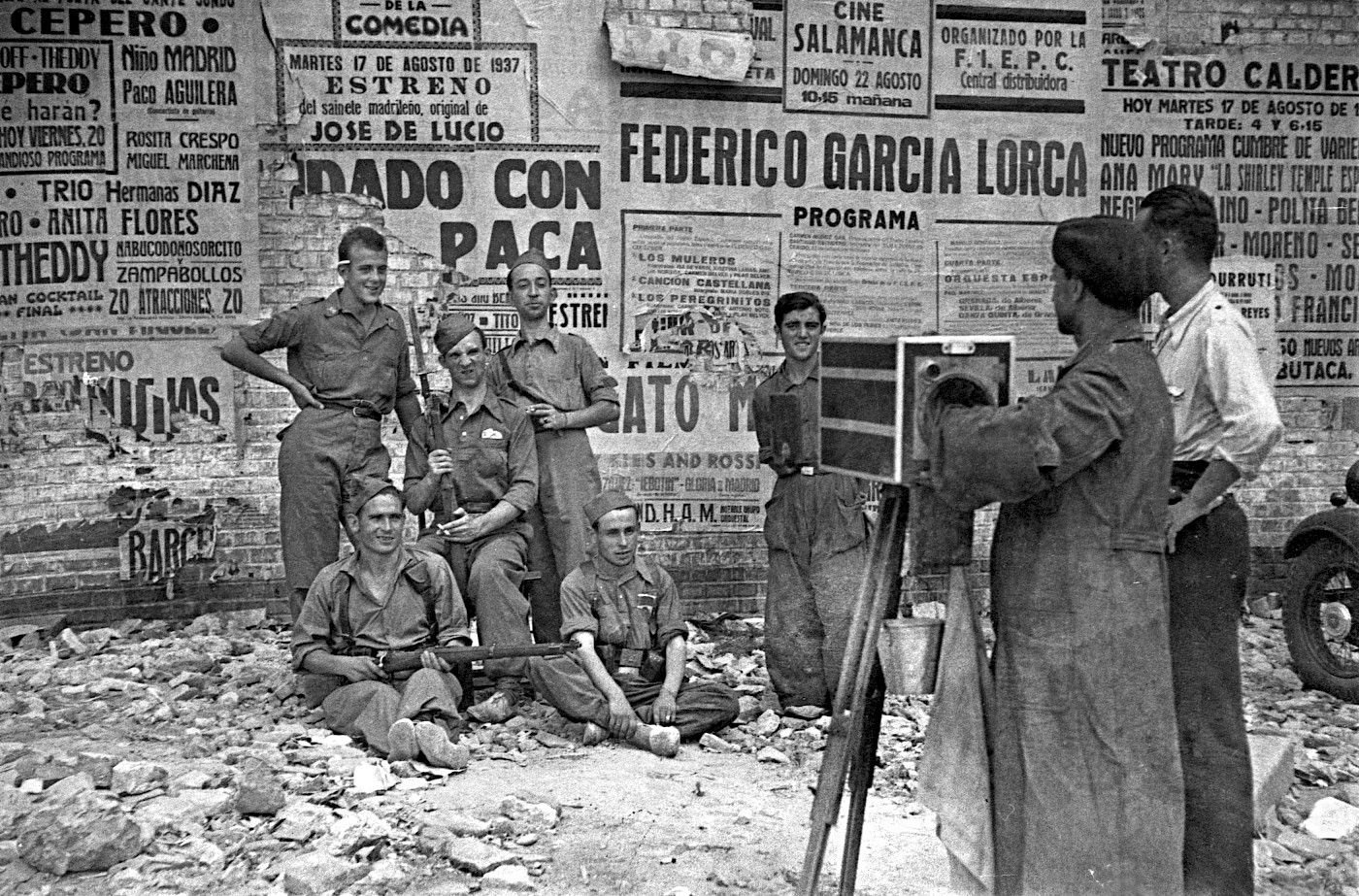 The dailiness of everyday life can hide in the most unsuspected contexts. This photograph taken by Santo Cubero depicts a group of soldiers posing for a street box photographer in the midst of the Spanish Civil War. The ordinary and the extraordinary go hand in hand in an image that mesmerizes the viewer.
Street box photography was born at the end of the 19th century as an alternative to studio photography, which was more expensive and only accessible to the wealthy class. Thus, these professionals became portrait photographers for the less well-off social classes.
In this image, Santos Yubero managed to capture that (profoundly human) need to be remembered forever, which sometimes photography makes possible. While we are left with a graphic record of that moment, the people posing become part of the recent history of our country.
This Madrid-born photographer was a member of the second generation of Spanish press photographers. He worked for publications such as La Nación, ABC, Ahora or Diario de Madrid, portraying the onset of the Civil War and the post-war period for the society of the twenties until he retired in 1973.
His work is an essential source of documentation that help us understand the identity and the society of the first decades of the 20th century.