Seminarians playing football
27 / 50 by Ramón Masats, 1959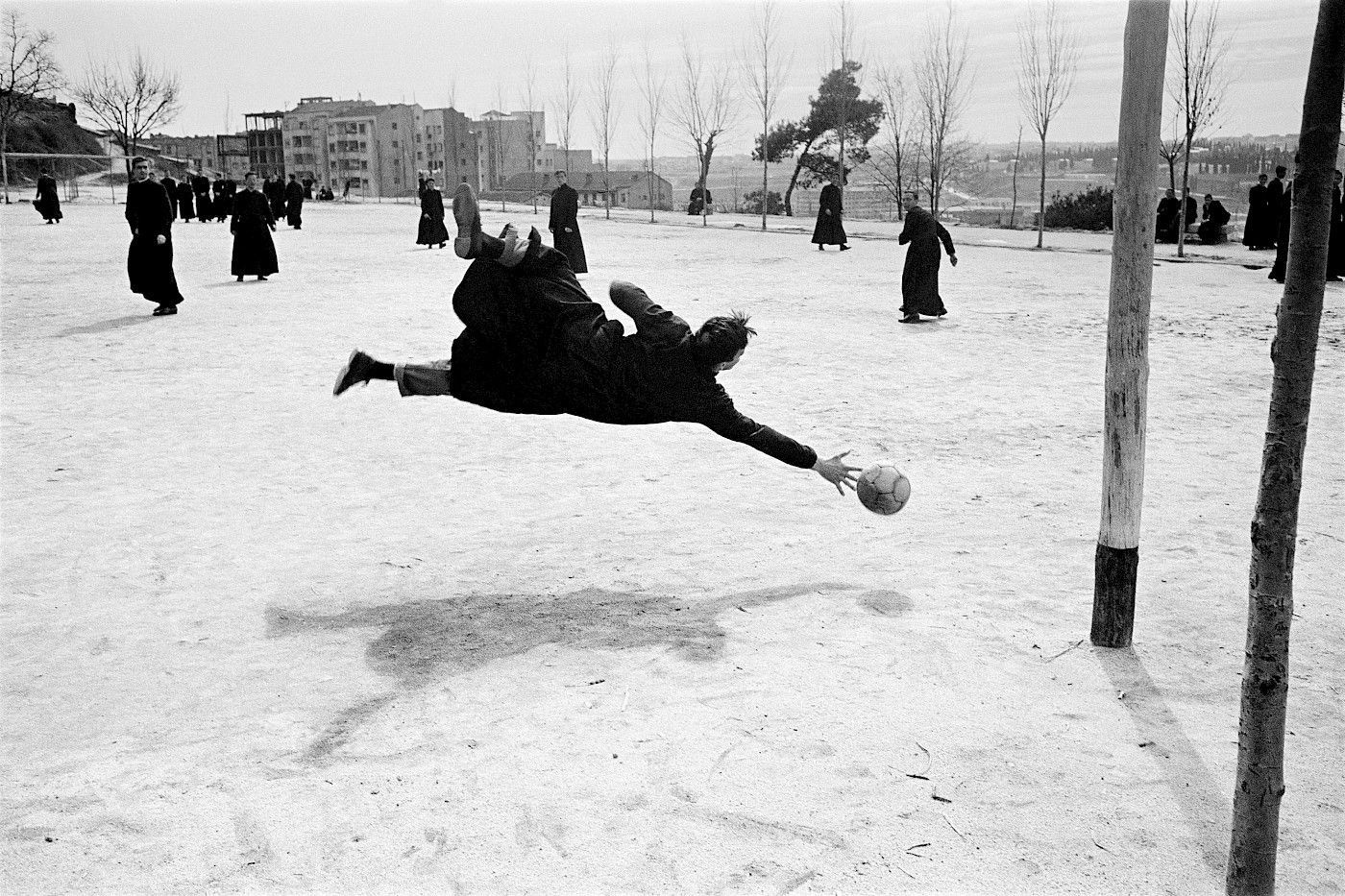 The artist has turned his medium of expression into a basic need, which is why for Ramón Masats —winner of the 2004 National Photography Prize— photography has become an extension of himself. This photographer from Catalonia became a member of the Agrupació Fotográfica de Catalunya where he met Terre, Maspons and Miserachs, among others.
When he was twenty-six, he set off for Madrid and decided to take the streets as his playground. To photograph the streets, you need to tramp the sidewalks and go looking for others relentlessly. This work is part of a report commissioned by Gaceta Ilustrada in 1959.
Lino Hernando is the name of the goalkeeper defending the goal with such determination. The striker was Mariano Enamorado, who hung up his cassock after ten years as a priest. Five decades later, both photographer and priest met to remember the photograph during a report by Chema Conesa.
Masats' work finds a great ally in proportion and geometry. It is the result of a watchful eye, the same one that clearly shows us an essential way of thinking with our eyes.