Sant Boi de Llobregat
30 / 50 by Ricard Terré, 1958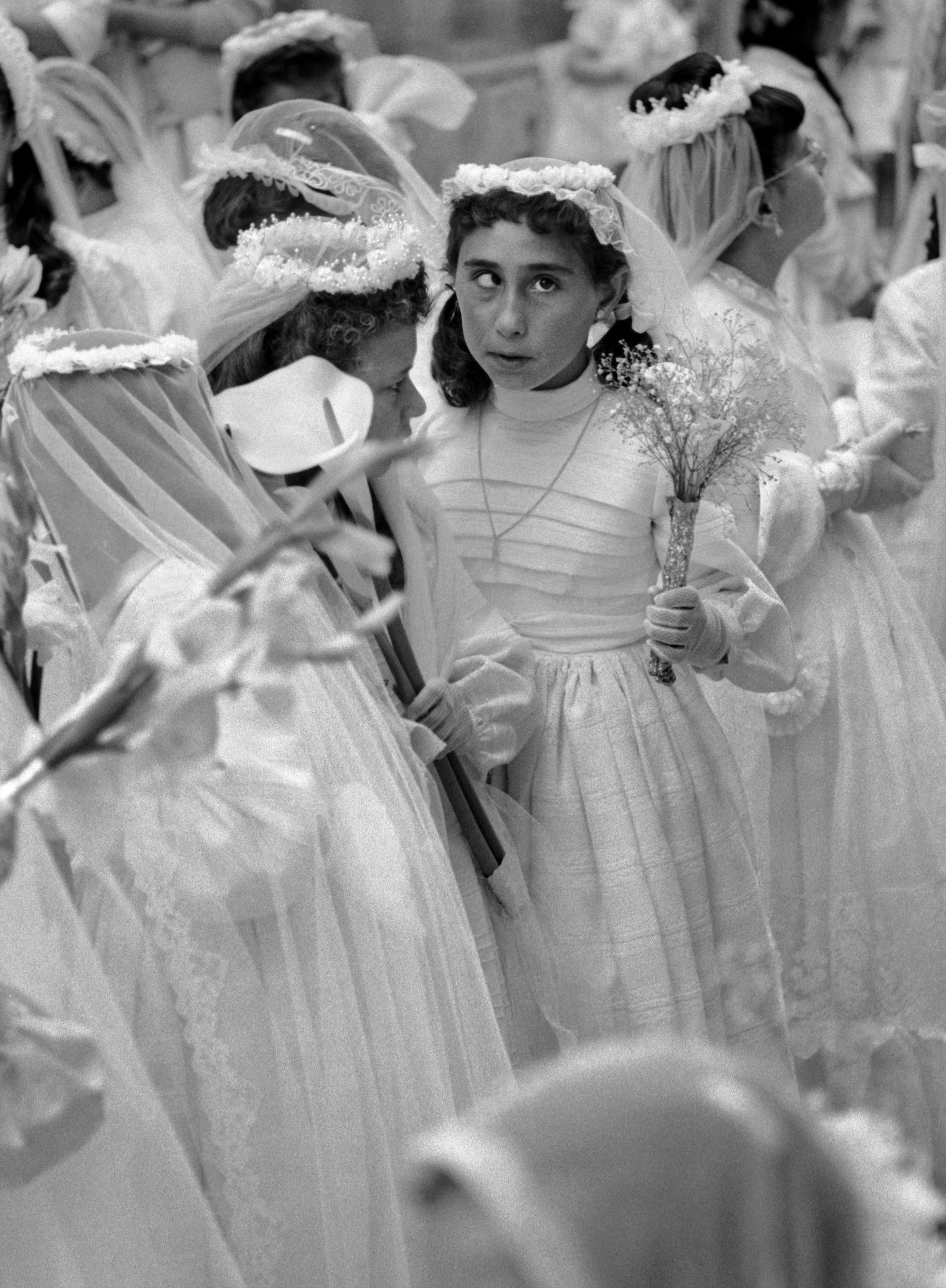 Ricard Terré is particularly known for his photograph of a girl receiving her first communion, an image that managed to condense all his personality as a photographer. The strength it conveys is not an achievement of its aesthetics, but of ethics: the courage to look at reality without prejudice in order to make tenderness and beauty visible.
This work shows the contrast between the happiness of the celebratory moment and the physical defect of the girl portrayed. Those who first saw the photograph in the 1950s felt pity and shame, but also recognized its iconic grandeur. But Terré wanted to show that another way of interpreting reality, free from prejudice and pity, was possible.
Despite the scandal it could cause, Terré insisted on showing a full-scale reproduction of the photograph in the Terré / Miserachs / Masats exhibition at the Sala Aixela in Barcelona (1959). On the opening day of the exhibition, he was approached by a doctor who had understood the sensibility shown in that photograph. And to show his trust in him, he asked Terré to photograph her niece, who had Down syndrome, on the day of her first communion. Terré agreed and as payment he asked him to perform the required surgery on Isabelita Clemente, the girl from Sant Boi. A year later, cured of her strabismus, the girl gratefully paid the photographer a visit.