Che Guevara in Madrid
43 / 50 by Cesar Lucas, 1959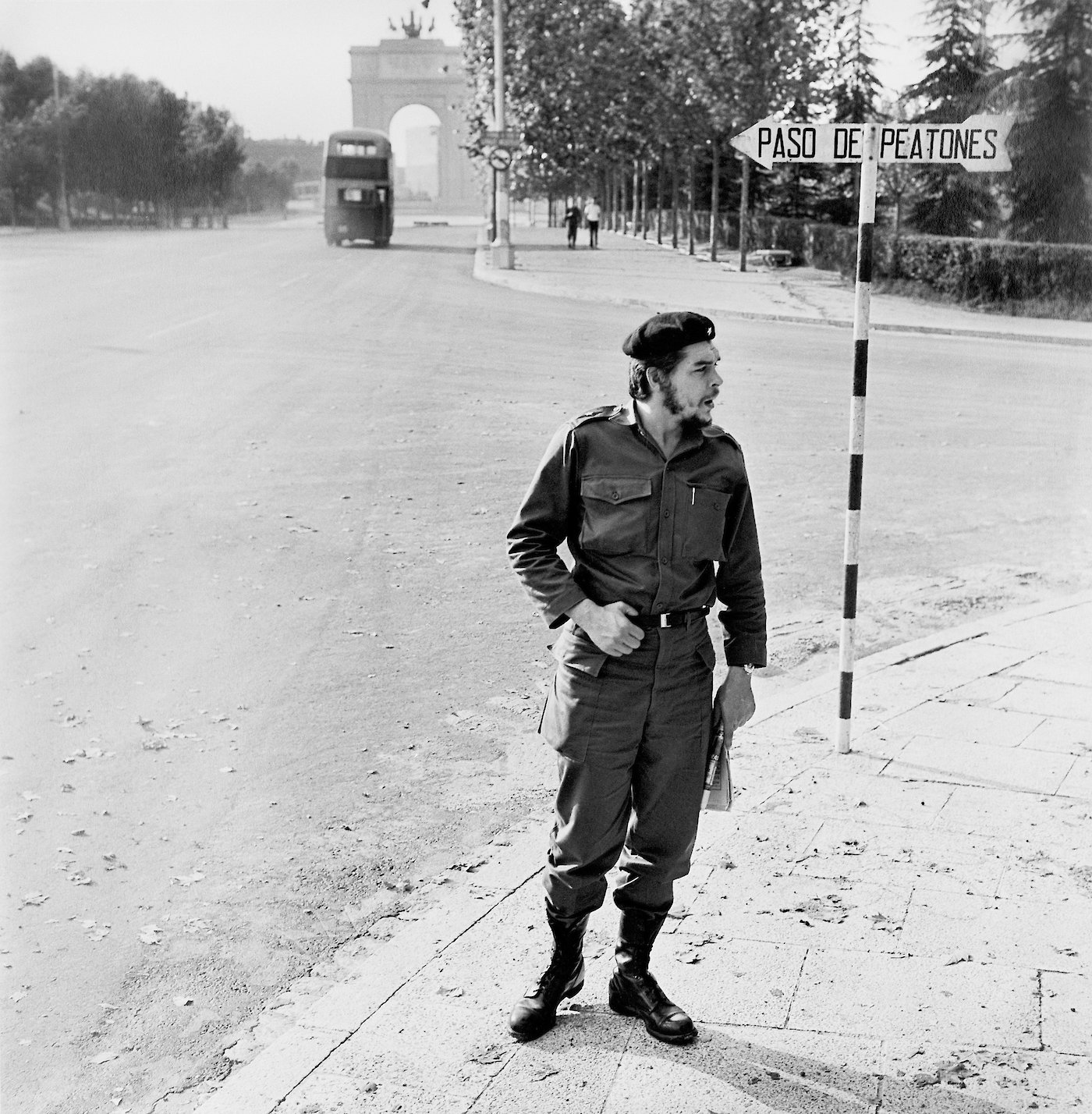 Sometimes photography serves as a graphic encyclopedia for the events that are part of history. It attests to the facts. Cesar Lucas has developed his work as a photographer with this idea in mind.
In 1959, journalist Antonio Olano was working at the Diario Pueblo. A few months earlier, he had covered the siege of Havana from Sierra Maestra. When he learned that Che Guevara was going to spend a few hours in Madrid, his journalistic instinct sharpened.
To provide a graphic document of such a visit, he called a young Cesar Lucas –aged 18– who worked for the Europa Press agency. The government wanted the guerrilla leader's visit to be invisible and, at the same time, to prevent him from meeting with any opponent of the regime, so only the journalist and the photographer documented his visit.
On June 13th, 1959, Olano and Cesar Lucas escorted Guevara during his visit to the capital: Ciudad Universitaria (Madrid's university district), the Faculty of Medicine, the Plaza de Toros de Vistalegre and other emblematic buildings rounded off their tour, during which there was also time for some shopping at Galerias Preciados, the famous Spanish department stores.
The story received minimal media attention, although years later it was rescued as valuable documentation of Che Guevara's visit to Madrid.