Taxio Ardanaz
10 / 12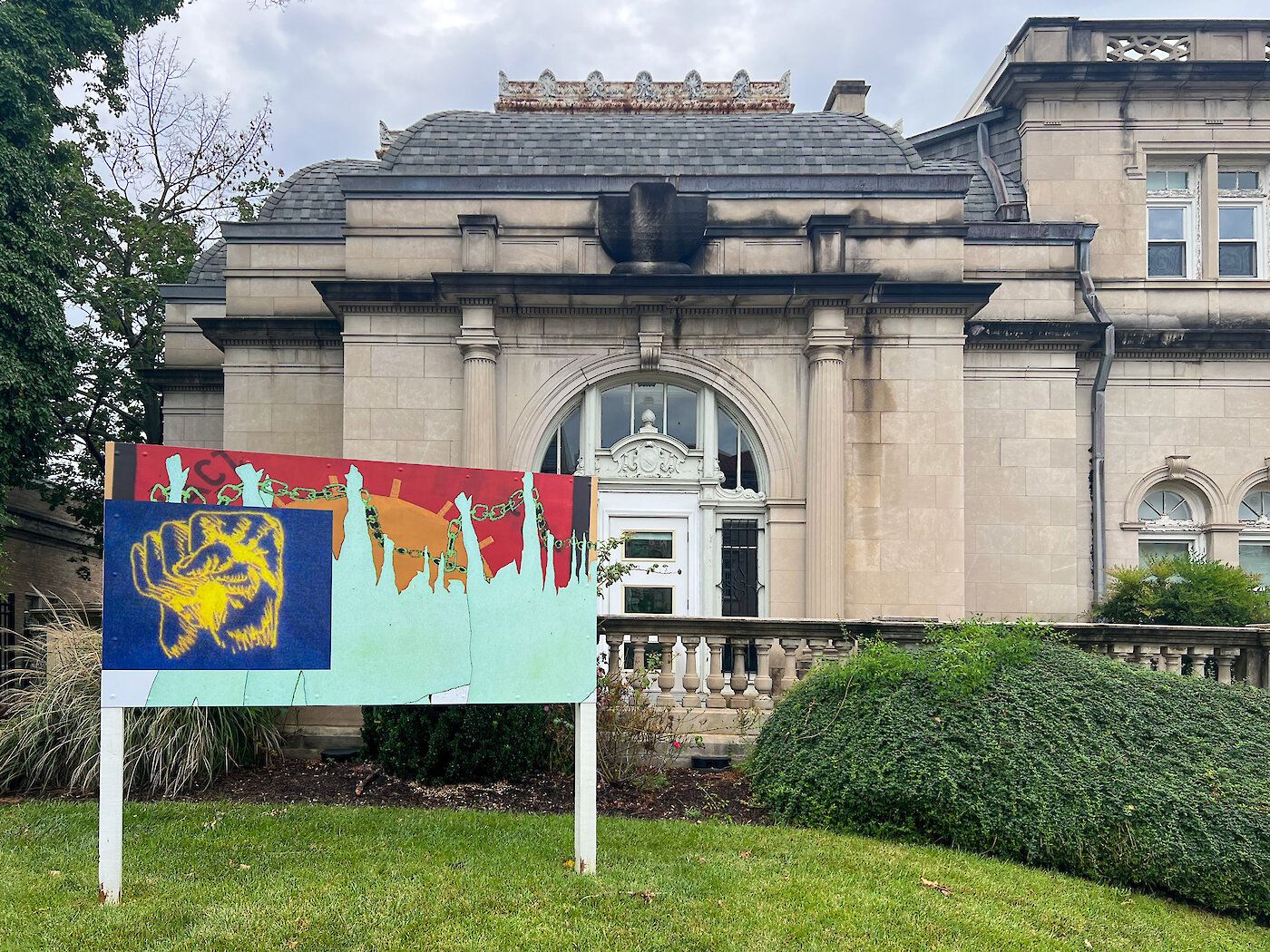 Martxa berri baten lehen notak
(First notes for a new march)

Within us is the sun
the heart that can melt
and the light that can scrape
ice and darkness
Behind Taxio Ardanaz's proposal there is music with lyrics, a memory and many personal and historical stock images. Placed right in front of them, his work seeks to provide a common background that brings together practice and power. A collage that processes references to define a possible sign that combines the aesthetic logics that run parallel to political aspects.
Martxa berri baten lehen notak brings together references to several libertarian processes of the 20th century: the title is a reference to the composition by Mikel Laboa and J.A. Artze, who in 1980 wrote the music and lyrics for a new march for the post-Franco Spanish democracy, whose demands and recognition were still pending after the 1977 Spanish general election; references of struggle that appeared repeatedly in the images distributed on stickers and posters of political movements and associations of the time. These imaginaries were in turn nourished by the aesthetics of other revolutions, such as the Russian or Cuban revolutions. Specifically, Ardanaz retrieves the image of the first monument to Lenin outside the former Soviet Union, a crowd standing with their hands raised, which commemorated the gathering of the people of Regla on a nearby hill in 1924. A place that has become a symbol of resistance.
As long as there is a single person going hungry,
we won't be satisfied.
As long as someone is being oppressed,
we won't be free.
Each one improving what's theirs
and between all of us what's ours;
relentlessly we are paving
the way to humanity.
No one anywhere shall ever be a subject to anybody,
each of us our own master,
All of our peoples united
we will not walk without a future"
The impulse of raising one's hands, the breaking of chains, the common search for new possibilities, new suns and dawns, are revisited in this updated image of a common march. The idea of solidarity associated with SDG# – 10 Reduced inequalities overflows in this interpretation of respect and transversality, of the fact that individuality does not block collectiveness. Beyond all the data and impulses of a balanced economy, and of financial and income management, Ardanaz focuses on the need to learn from the collective capacity of feeling and doing, prioritized as ultimately being responsible for managing regulations and legislation and not the other way around.