Washington Store
3 / 3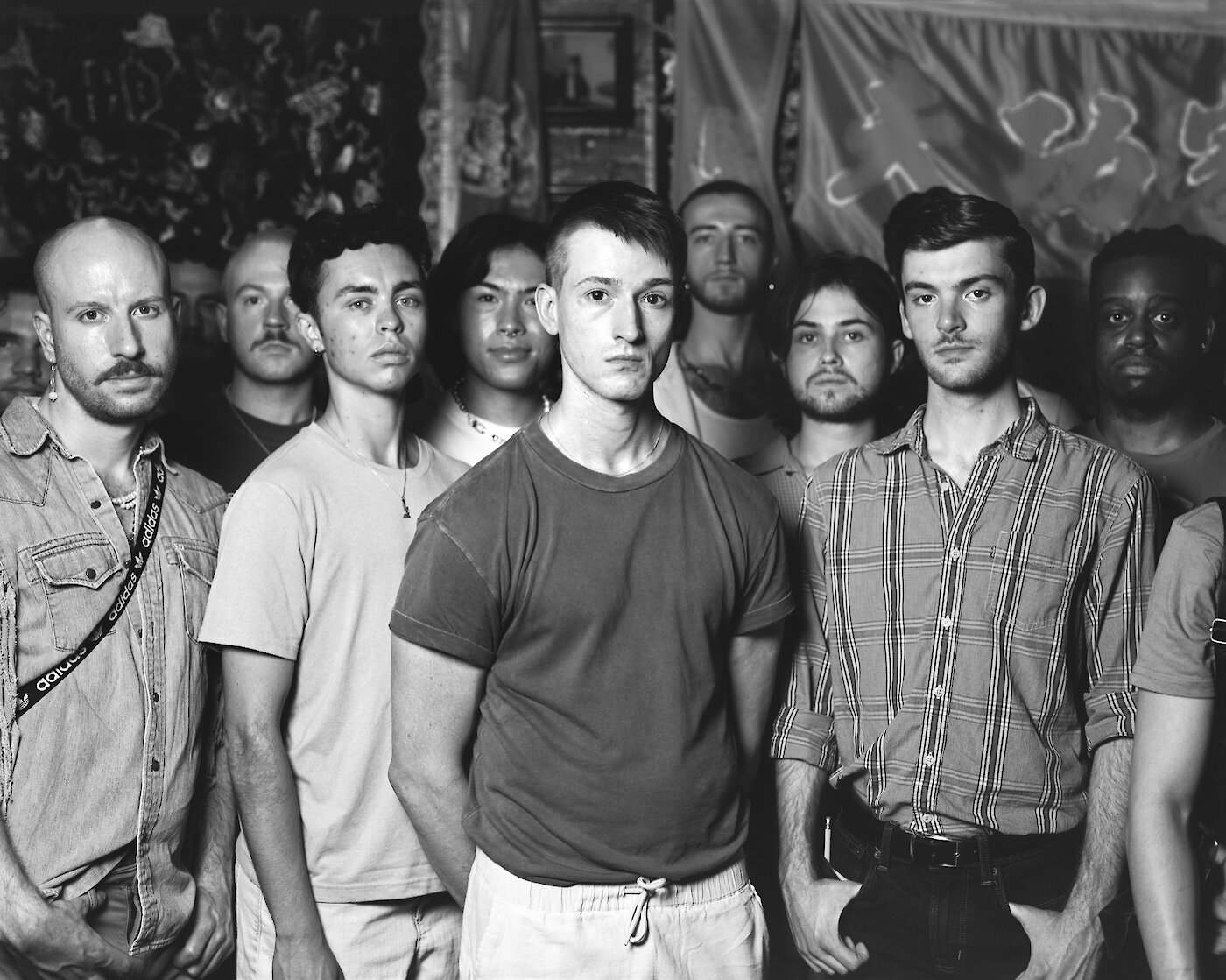 My main line of work has to do with identity from a generational and biographical perspective, recognizing the importance of alterity, and my work is framed in the need to understand the reality that surrounds me. A process of positive disintegration, in which the estrangement from the surrounding environment becomes a powerful catalyst for creation.
Through my projects I try to reflect and study how different artificial contexts (both physical and virtual) can play an important role in the development of identity. Afterhours clubs, nightclubs or social networks are some of the most important of those contexts, and all of them are common spaces for interaction which are particularly linked to my generation.
On this occasion, with Washington Store, I decided to explore the use of dating apps and, in particular, the one that brands itself as "the world's leading dating app for the LGBTQ community." The process of creating a digital identity is particularly symptomatic in this app, as it promotes the development of an objectifying view of the digital others and, at the same time, a self-objectification construct, whether consciously or not, which represents the user in the virtual space.
Based on this reflection, and bearing in mind Bauman's analysis of the fragility of human bonds in present times, I decided to invite as many app users as possible to meet me in an old warehouse in the city. The meeting took place on the same day and at the same time, with a view to capturing a large collective portrait.
The idea was to bring together in a specific physical place a group of strangers who usually share the same virtual space and who, at the same time, are worthy representatives of the social reality of the time and place they live in: Washington, D.C.
And of course, our meeting point was not chosen by chance. A place to store goods and supplies, and to create a collection of portraits which explore the construction of identity in the age of contact apps and reflect on their use and impact. A generational story in the age of modernity and liquid love. The snapshot of a moment in time through its protagonists.