Luis Urculo
4 / 12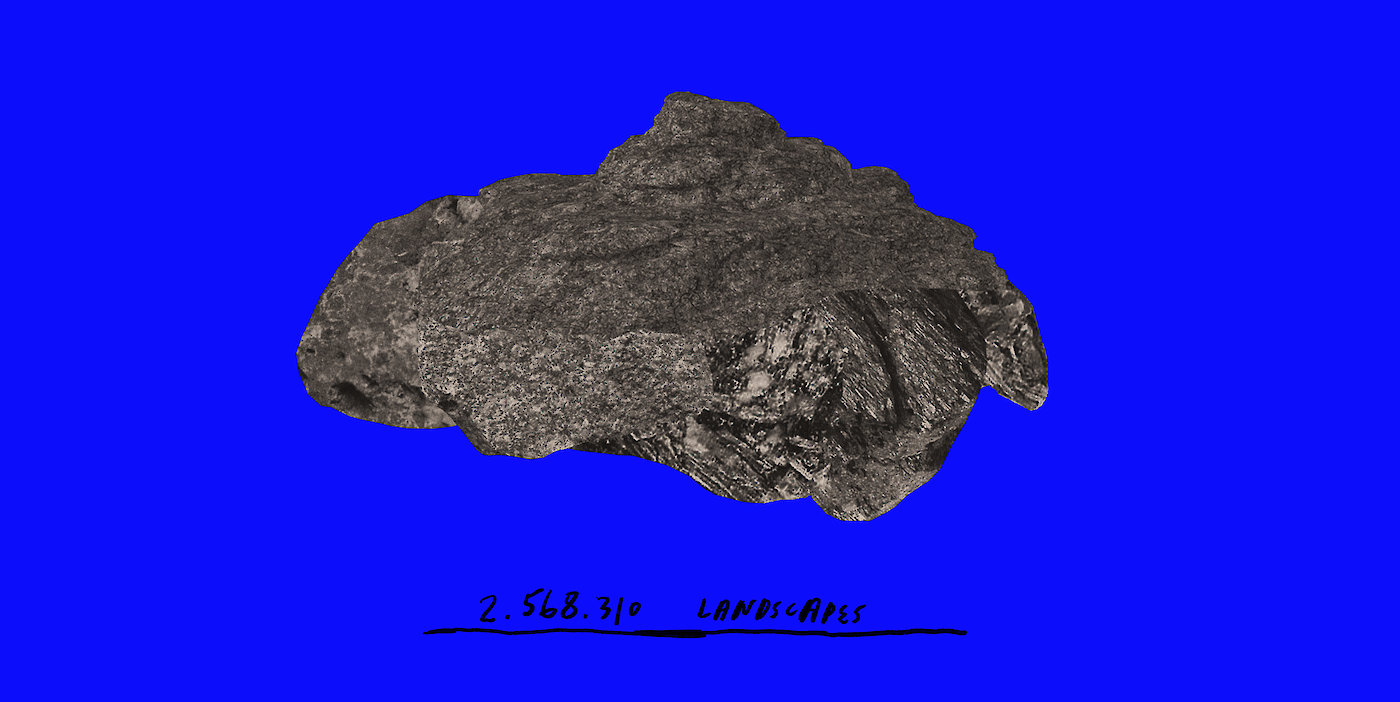 2.568.310 Landscapes
Suiseki is a stone that in its natural state resembles a landscape.
Generally, it should be of a size that allows it to be easily transported, ideally with just one hand. If it were necessary to pick it up between two people, its size would be excessive and could only be considered in the case of a really exceptional rock, although in China it is possible to see huge stones that need to be moved with a crane.
By studying the image of the building, and taking it from 3,781 miles away, one tours the façade and the surroundings from a position that generates an interpretation of what things can or could be. The garden, which takes a back seat to such an emblematic building, greatly aroused my interest due to the tension generated by the inertness of the construction versus the idea of "landscaping."
From there, the proposal was born, valuing the possibility of multiple projects, not a final image. In this place multiple micro-landscapes coexist, suisekis of different natures, in multiple stones and materials that form this garden. The stone shown in the image is made from the imagination, created digitally from several stones collected in various places, forming a reflection of a landscape and the opportunity that this garden houses, as we guide our gaze.
This garden is a blank cube where you can imagine and find 2,568,310 landscapes.