Amra Efica
36 / 50 by Sandra Balsells, 1993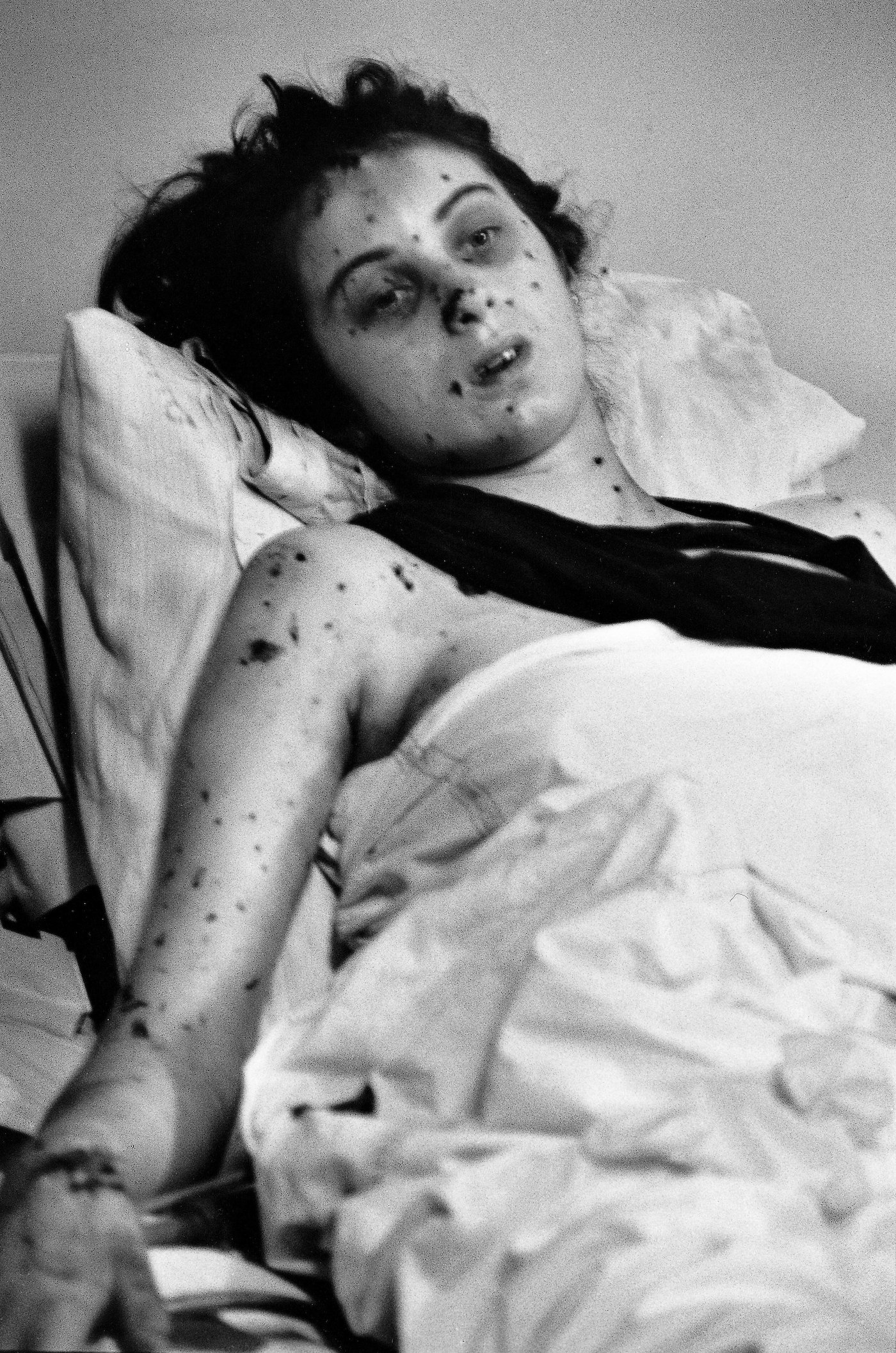 Sandra Balsells photographed Amra Efica on August 26th, 1993 in a gloomy public health institute in Mostar, at the height of the war in Bosnia-Herzegovina. The young woman was the spitting image of a badly wounded Madonna, so Balsells approached her in search of her complicity before taking the picture.
At the time, Sandra was being held hostage together with a small group of journalists who had entered Mostar in a Spanish military convoy to provide humanitarian aid. The civilian population, in a desperate attempt to stop the attacks against them, held both the military and journalists.
The stills she obtained from Amra remained forgotten in the photographer's files for years: the lack of light caused a technical imperfection. When she was working on her book Balkan in Memoriam, she retrieved that photograph and she felt as overwhelmed as she the day she took it.
Thanks to a documentary project, ten years later Sandra was reunited with the woman in the photograph. She discovered that Amra had clung to life despite the ravages of war.
This work says a lot about the way Sandra approaches reality: getting to know her main subjects, with the utmost respect for the facts, always in search of the other person's complicity. That is what fuels her.