The Boy with the Drum
9 / 50 by Rafael Sanz Lobato, 1980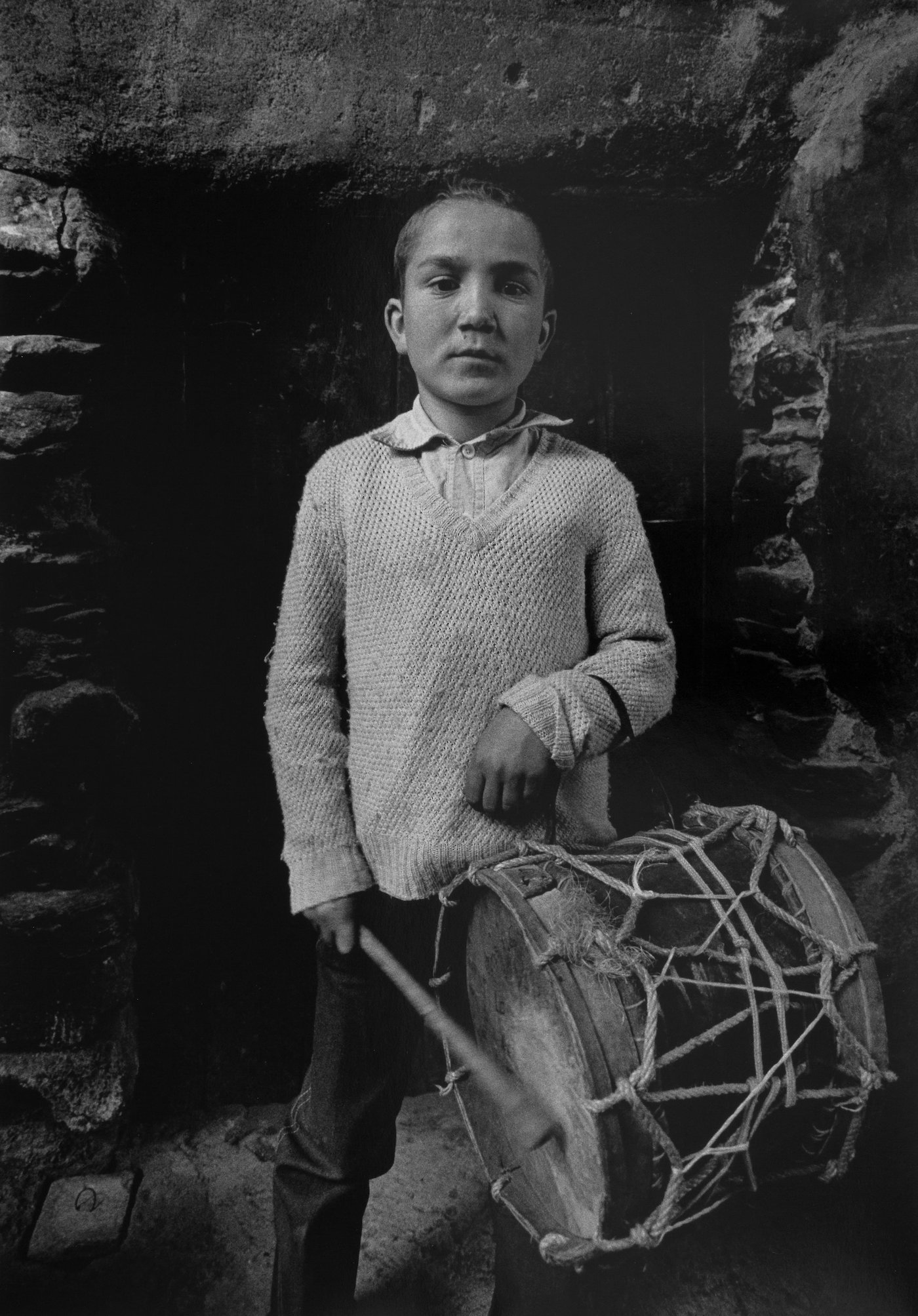 In the 1980s, Spain had decided to look ahead, contemplating an increasingly clear horizon, one of modernization. It was a time to rediscover Spain, to know firsthand what it was really like, far from the folkloric image that had been fabricated for decades.
Rafael Lobato had extensive experience in this area, backed by more than 20 years working as a travel photographer. A master in the art of reflecting cultural diversity, he traveled with his son Chema to Las Hurdes. It was in the highlands where Lobato found the star of his visual story: a boy, who was barely eleven years old, with a face of having been born before the world was made and then having suffered all its miseries, was playing a drum. His face and his appearance showed everything Lobato was looking for. After overcoming the initial mistrust for being an outsider, his camera's shutter captured the child in action, as can be seen in the blurred outline of the stick hitting the batter head.
Rafael Sanz Lobato belonged to the generation of post-war photographers who, from the 50s, produced an exceptional documentary body of work, which earned him Spain's National Photography Award in 2011. His body of work, closely linked to black and white, focused on social documentary, portraiture and still life.