Wedding in Taquile
14 / 50 by J.M. Castro Prieto, 2000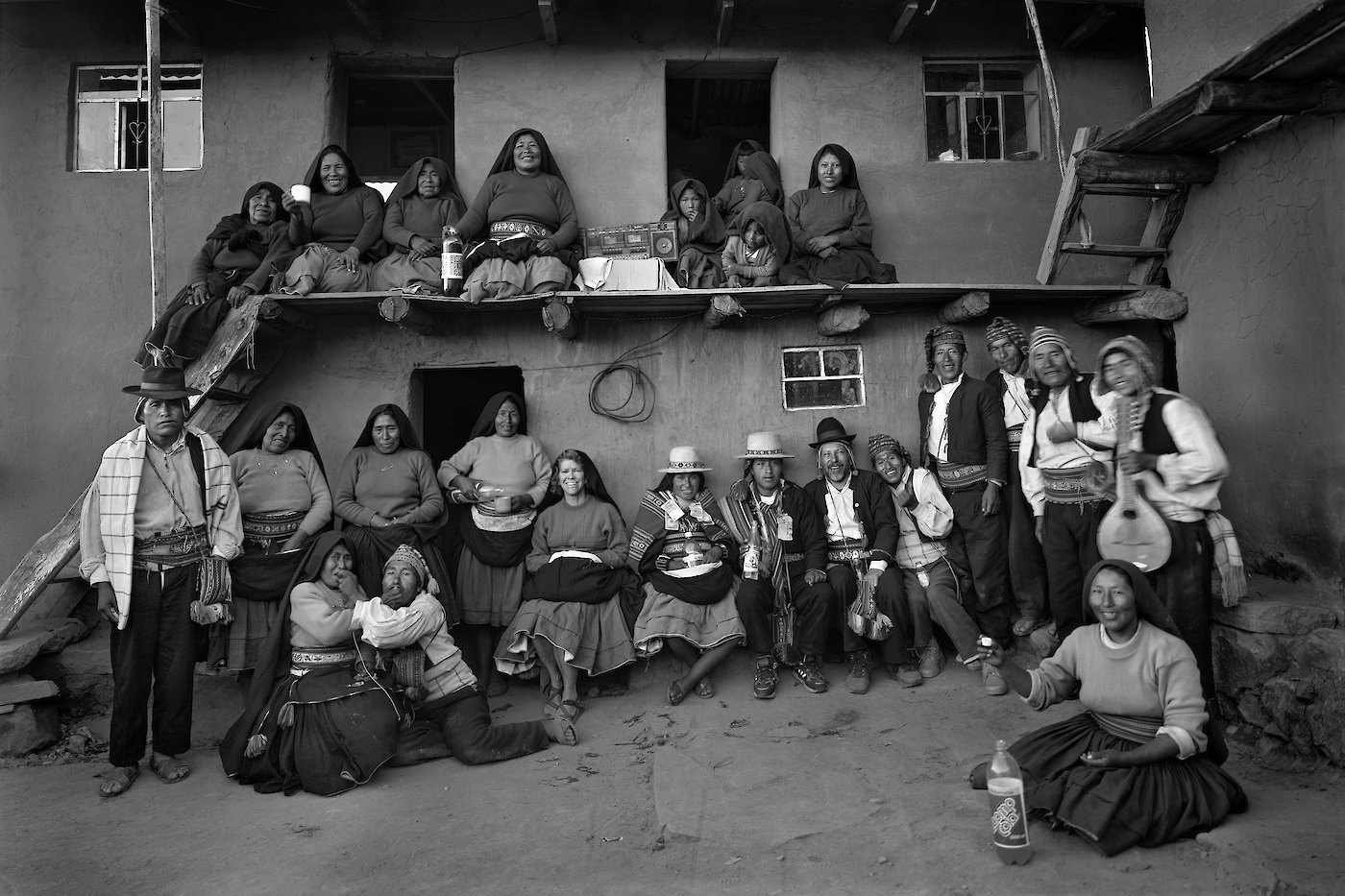 Memory is always very present in the work of Castro Prieto, winner of Spain's National Photography Award in 2015. There is also a fascination for culture and, in the case of this image, for Peru, which transports us to almost dreamlike landscapes.
Because reality serves as a starting point to represent the landscapes that the mind hides. This photograph Wedding in Taquile belongs to his project Perú, viaje al sol (Peru, a journey to the sun), in which Castro Prieto pursued his passion for this Latin American country, portraying its people with tenderness, the beauty of its landscapes and his curiosity for the culture that surrounds them.
This is not the only work he has dedicated to Peru, he also delved into the photographs of Martín Chambi, portraitist of the 1930s. He traveled the corners he photographed in a journey that is inextricably intertwined with memory.
In this image we can see the members of a family celebrating a wedding, a tradition that the photographer witnessed and immortalized with his camera. A dreamlike atmosphere seems to emanate from the reality it depicts, trapping the viewer.