Caconda School
49 / 50 by José Manuel Navia, 1996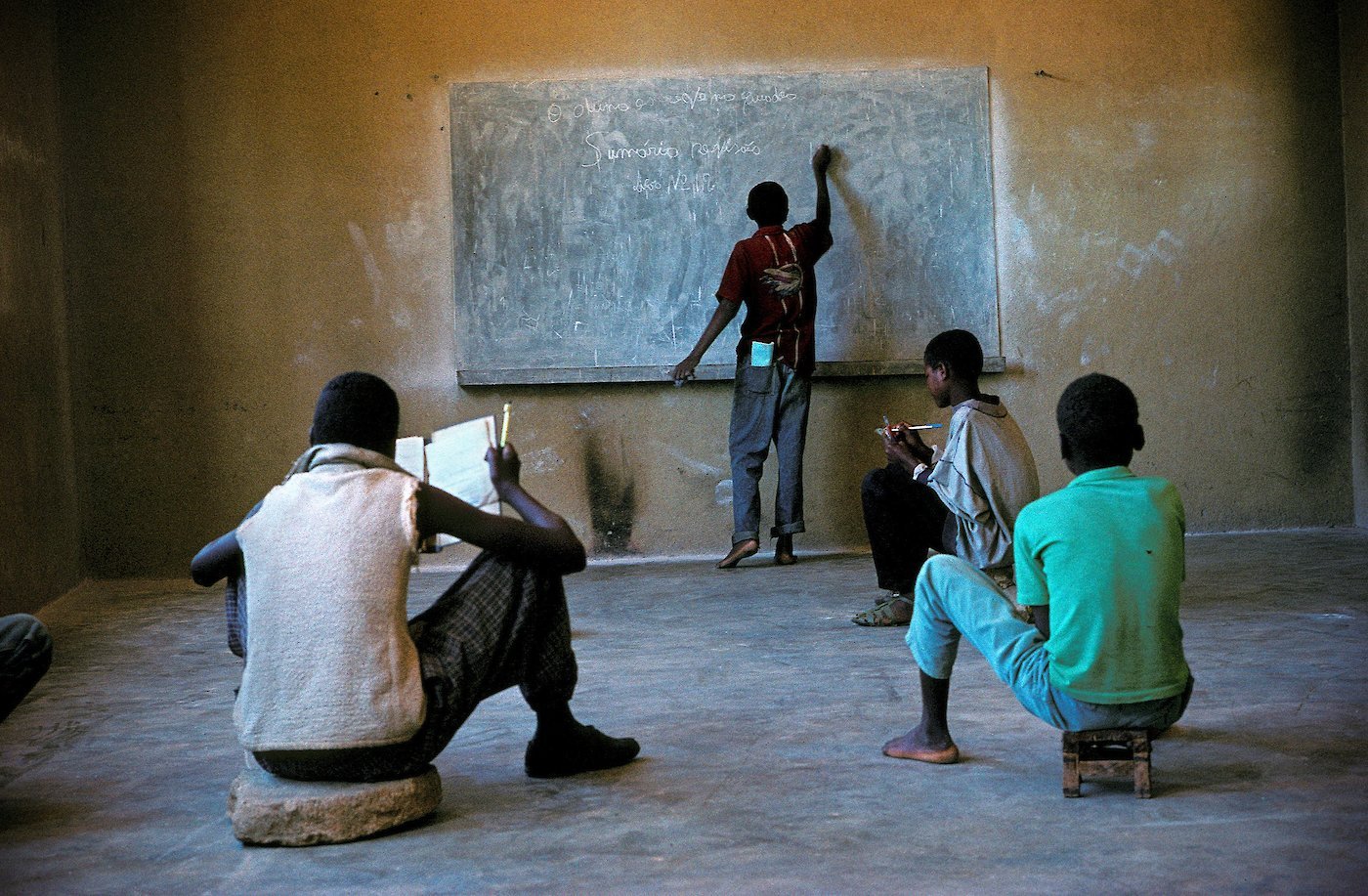 There is an intimate connection between photography and other artistic disciplines. As if their similar composition –memory, imagination, humanism– were stronger than the differences of their format and they were inevitably destined to embrace each other. Navia's work is strongly liked to literature, which is reflected in the way he represents the world.
The Madrid-born photographer traveled to Angola with Action Against Hunger in 1996, at a time when the former Portuguese colony was in the midst of a civil war. Under those circumstances, he traveled to Caconda, a poverty-stricken region in west central Angola.
A setback caused them to be "trapped" in Caconda longer than expected. Navia used this circumstance as an opportunity to photograph what happens when nothing particularly relevant happens: life itself.
The author realized that the weight of history is carried by those who survive the news events. Silent men and women who keep getting up every day to make the world go round. This work, Escuela de Caconda, exposes our fellow human beings, nothing simpler than life itself unfolding.