Paul McCartney
18 / 50 by Joana Biarnés, 1965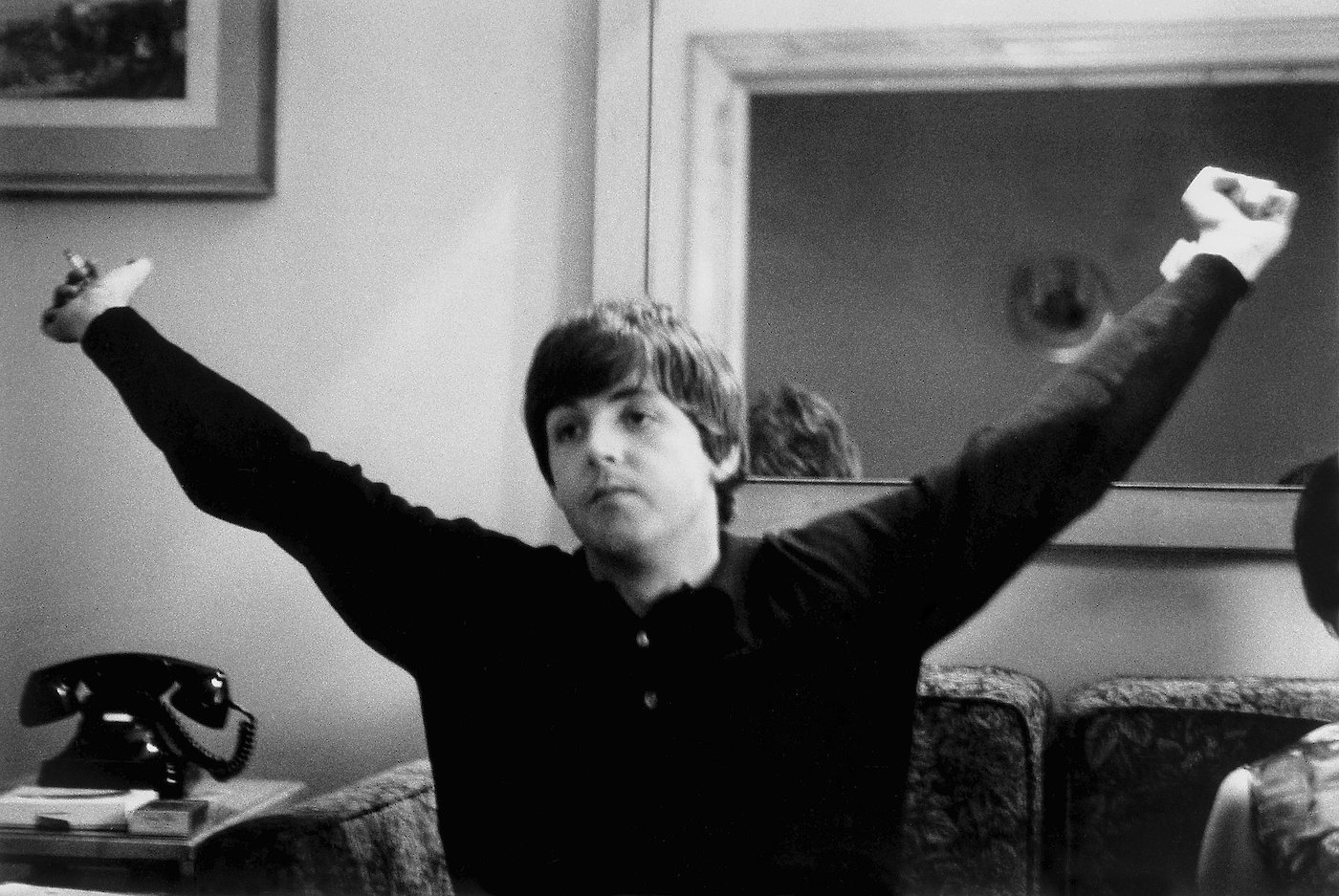 On July 1, 1965 at 12:40 pm, The Beatles landed in Madrid from Paris. The band that represented freedom was the polar opposite of the social and political situation in Spain.
A young Joana Biarnés, who is considered the first photojournalist in our country, covered the press conference with Jesús Hermida for the newspaper Pueblo. The photographer, very aware that she had to get the photo that would make a difference, realized that she would not reach her goal at a press conference, surrounded by so many other colleagues.
After the band's concert in Madrid, she traveled to Barcelona on the same plane as the English band. From the plane's lavatory, with a telephoto lens, she managed to get some pictures until some security staff noticed her presence and forbade her to continue taking photographs.
Thanks to her skills, the photographer managed to sneak into the hotel room where The Beatles were staying by using the service lift. She knocked on the door of the suite and Ringo Starr let her in as she seemed like a harmless fan. Three hours later, Biarnés came out with a world exclusive: sharing a private moment with the Liverpool Quartet as no other professional had done before.
Biarnés was, above all, a persistent and courageous woman, who always sought to get the best possible picture. Empathetic and generous, over the years, she earned the trust of her subjects, and always stayed true to her values and principles as a photojournalist.