"The streets" series
28 / 50 by Joan Colom, 1958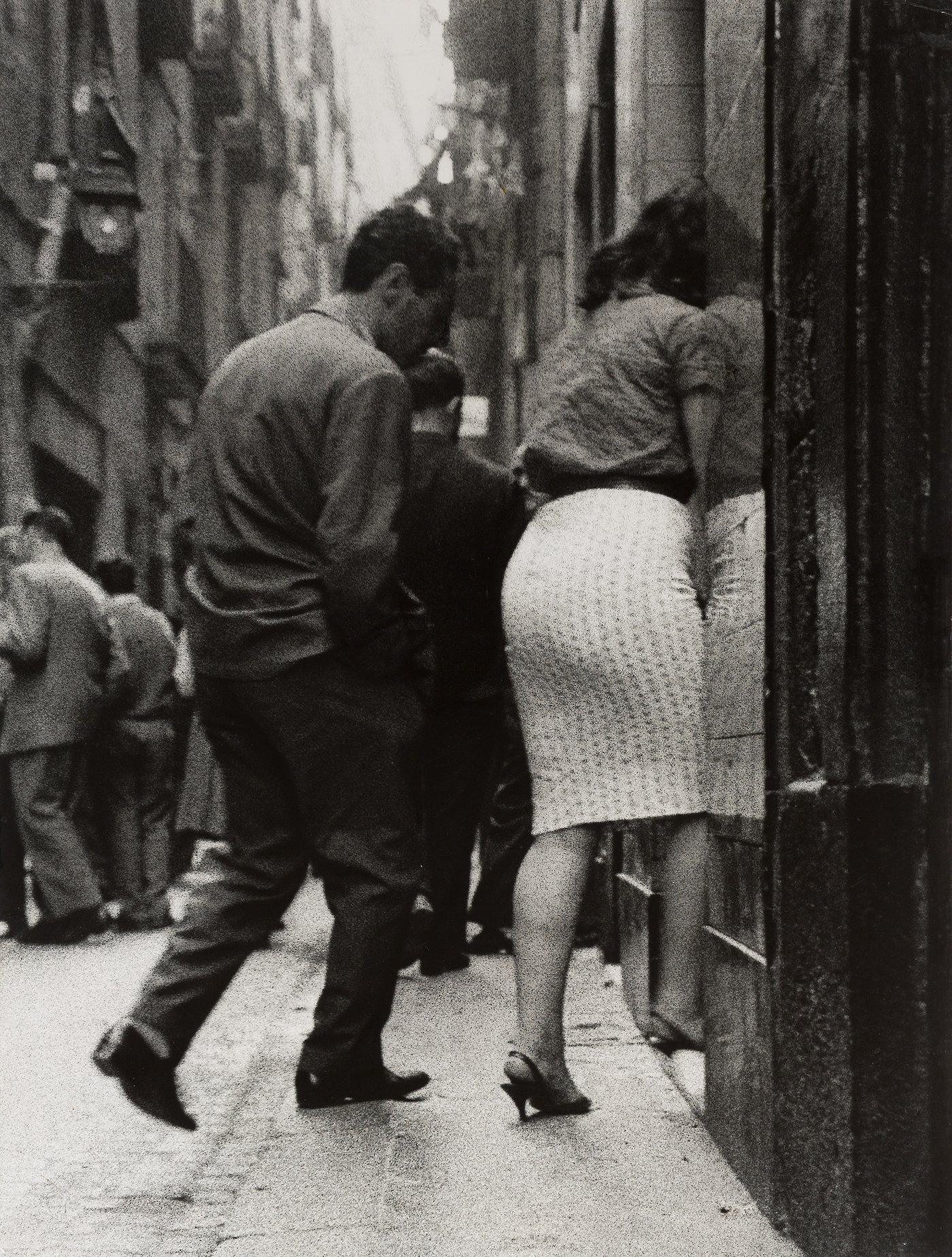 Joan Colom knew that in order to photograph the streets, you need to be part of it. The neighborhood of El Raval in Barcelona in the 1950s became the main focus of his work —an area beset by destitute characters, prostitution and the harshness of life. He explored this reality without judging what he saw but rather blending into the bustle of the streets.
Attempting to capture that which does not exist is no easy task in times of censorship. Therefore, Colom perfected a method of shooting his Leica M2 —which he strapped to his wrist and placed next to his thigh or resting on his lape— without looking through the viewfinder.
He produced a work of unquestionable documentary value, originally titled La Calle, which in 1964 became the book Izas, rabizas y colipoterras with texts by Camilo José Cela. After it was published, a woman portrayed in the book named Eloísa Sánchez sued Cela, Colom and the publishing house for publishing her image without her consent. Although the lawsuit was unsuccessful, this incident led Colom to quit photography until the 1990s.
Looking at Colom's work, and Colom himself as some kind of recorder of his time, one cannot help thinking how lucky it was that an amateur photographer took his passion so seriously, driven only by the need to capture what moved him. His commitment earned him a National Photography Award in 2002.