Clemente and his Tricycle
3 / 50 by Gabriel Cualladó, 1958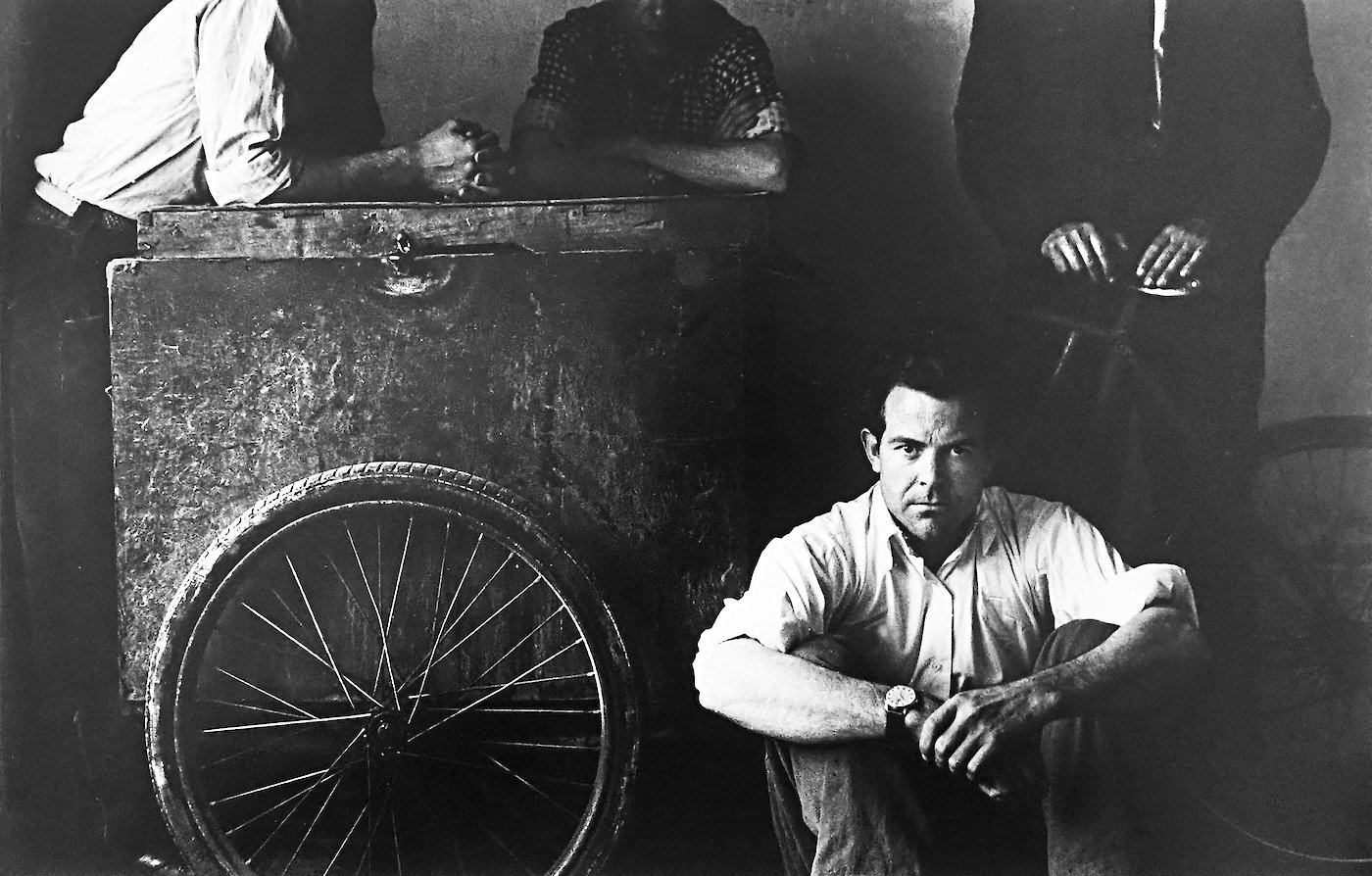 Gabriel Cualladó always considered himself an amateur photographer, as he did not make a living from photography in the strictest sense. However, his photography represented a substantial change at the time, leaving traditional photography behind to develop a more humanistic work: without artifice and simple.
In 1946 he moved to Madrid to complete his military service and then he went on to work in the express transport company managed by his uncle, Cualladó Recaderos, with several offices in the capital city. The picture of Clemente and his Tricycle was taken precisely at one of the company's headquarters, and Clemente was one of those deliverymen who worked with him.
With his Leica and his Rolleiflex he captured what was happening around him with a clear tenderness in his gaze and great naturalness in his models, who he used to portray when they were seemingly unaware of the camera.
In 1988 the transport company closed and from that moment on Cualladó dedicated himself entirely to photography. Despite considering himself only an amateur photographer, he received Spain's National Photography Award in 1994 and the Gold Medal of the Círculo de Bellas Artes de Madrid in 1998.