Ladies Walking along the Gran Vía
5 / 50 by Francesc Catalá Roca, 1952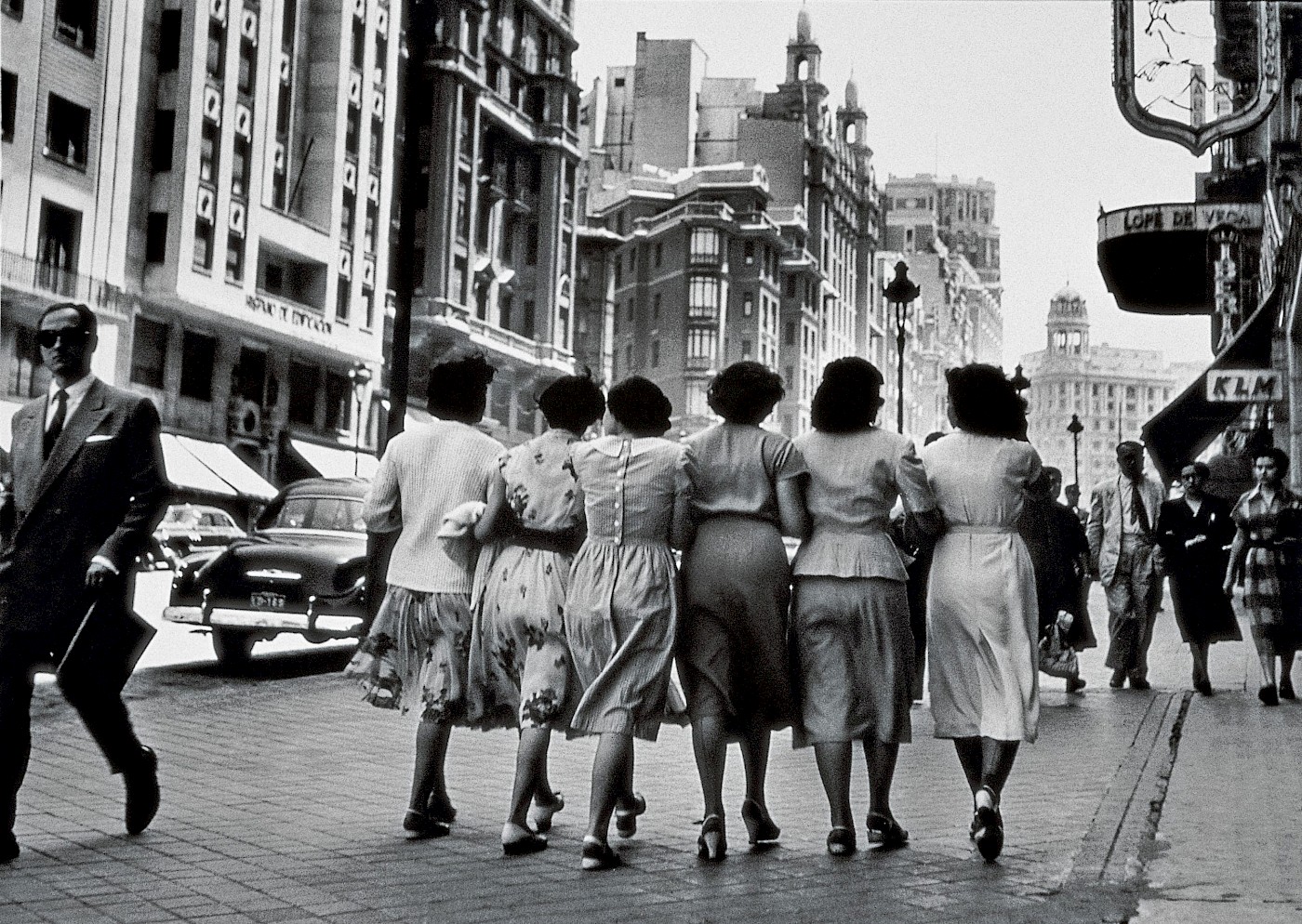 The evocative nature of a photograph is innate. It is not surprising that the photograph of the Ladies walking along the Gran Vía instantly transports us to the heart of Madrid in the 1950s and invites us to ask ourselves: who are the leading figures captured in this instant frozen in time?
The photographer Francesc Català-Roca helped, through his photography, ingrain in our collective memory the everyday life of his time, the customs of an era and its peculiarities. That is why he considered himself to be more of a documentarian rather than an artist: a loyal storyteller after all.
On the 75th anniversary of El Corte Inglés —Europe's largest department store chain— this picture of Català-Roca was chosen as the main image for their campaign, and it was then that some of the women in the photograph realized that they are part of the history of Madrid. In 2016, on March 8, the photograph was published on a social network and Javier Marin wrote a comment: "one of them is my mother and another my aunt."
That is how we learned the identity of Carmen, Pepita, Rosita, Mimi and two other friends, who that day in 1959 were going to see a movie in a cinema on Gran Vía.
The photographer dedicated a large part of his work to immortalizing the ins and outs of our country. His work includes the travel guides published by Destino to Madrid, Barcelona and Andalusia. Because of this everlasting material, he became the first photographer to receive Spain's National Plastic Arts Award in 1988.