Worker at Salinas Grandes
50 / 50 by Fernando Maquieira, 2006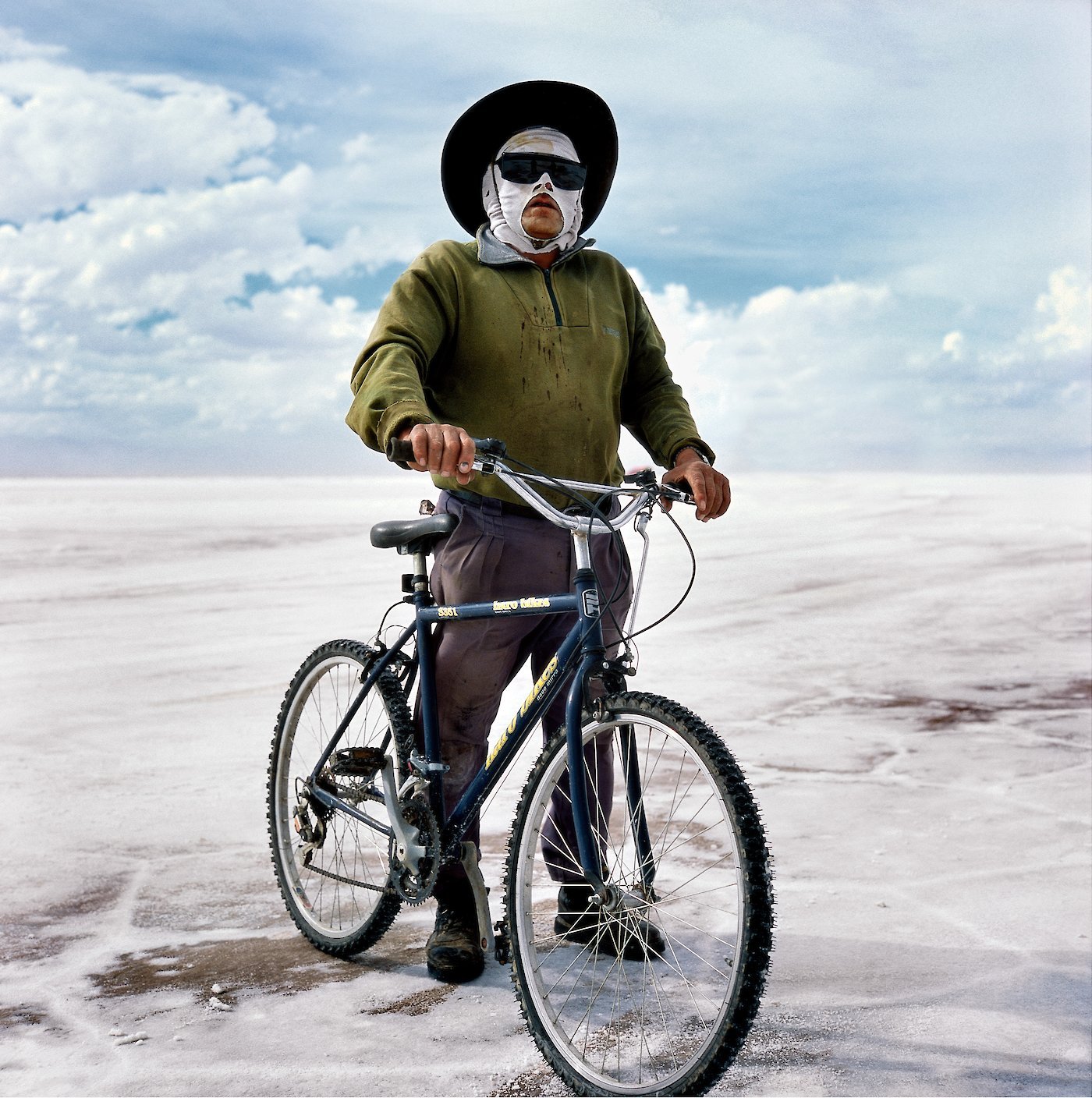 In mid-2006, Fernando Maquieira traveled along Route 40, the legendary road that crosses Argentina from South to North stretching out over 5,000 kilometers.
At the time, the photographer was focused on stories about the European colonization of America. He imagined what the first Europeans who had traveled those lands had felt and experienced.
When he was passing through the province of Jujuy, he decided to stay a few days in the mining town of Aires del Salar: the perfect place to explore Salinas Grandes –the great salt flats– located right in the middle of the Puna region, at an altitude of 3,400 meters above sea level and with an extremely clean light.
One day, while exploring this wasteland, he heard a voice behind him that startled him. He turned around and came face to face with a man wearing a mask.