18 months old
8 / 50 by Cristina García Rodero, 1995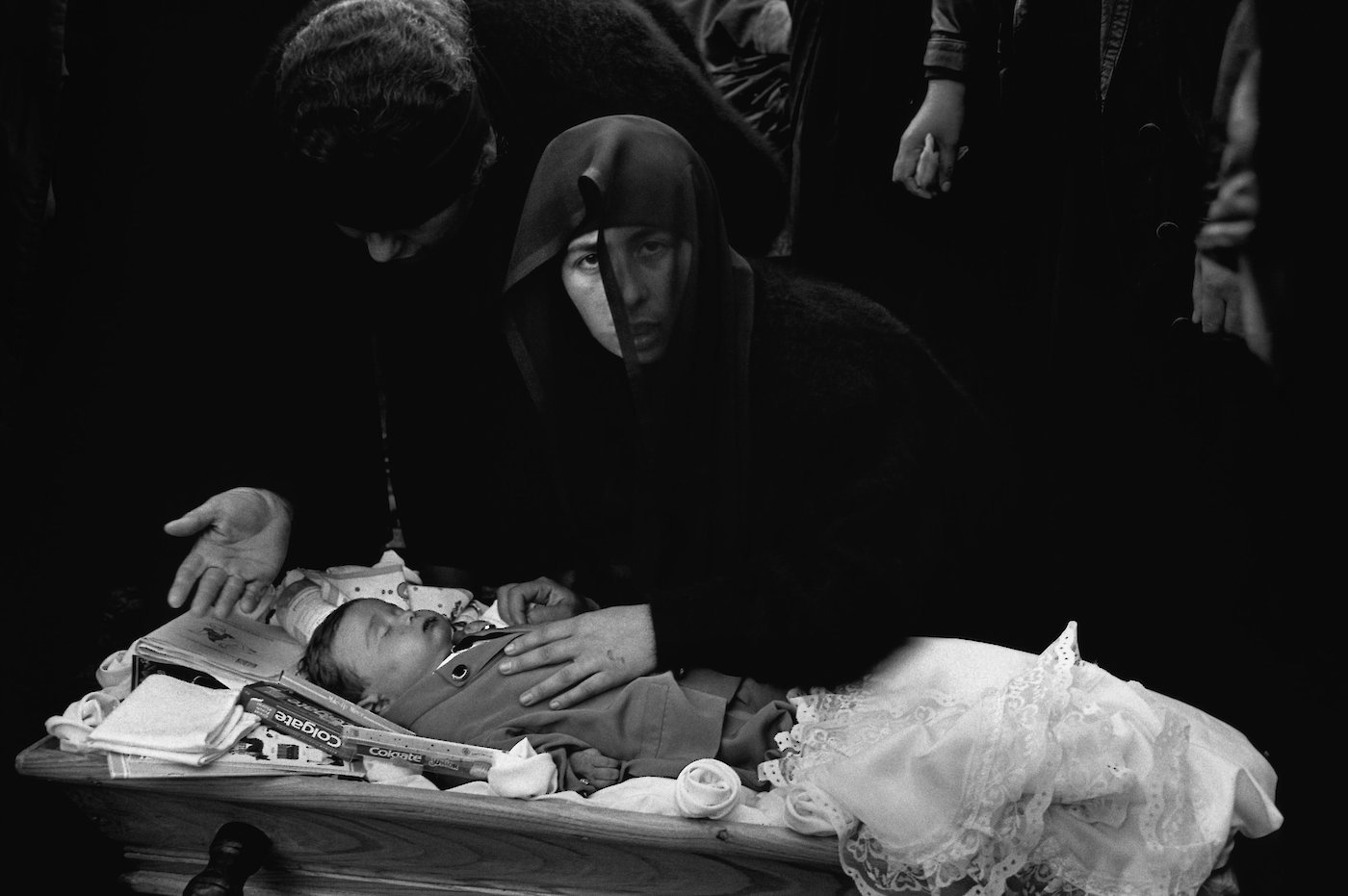 Cristina García Rodero is one of the most acclaimed Spanish photographers both in Spain and abroad. She won Spain's National Photography Award in 1996 and has been a member of the Magnum Agency since 2009. Behind her -almost anthropological- gaze there is a hard-working woman: that is the word that best defines her.
This image is part of a commission from Doctors Without Borders. Rodero had absolute freedom to choose the destination where she would work and she chose Georgia: close and unknown.
In 1991, after the dissolution of the Soviet Union, Georgia became an independent state, but because some regions wanted to annex to the Russian Federation, a civil war broke out. Rodero arrived in the midst of the postwar period to a country devastated by pain and poverty and in ruins.
During this project, she captured the shocking image of a mother with a distorted look on her face as she said goodbye to her son. Rodero recalls that in Georgia she learned to deal with death through funerals, which lasted several days there to say goodbye and share the pain.
In her photographs there is craft, vocation and an absolute passion for human beings in all their dimensions: between heaven and earth, between the mundane and the extraordinary.