The Black Sea 11
46 / 50 by Ángel Marcos, 2006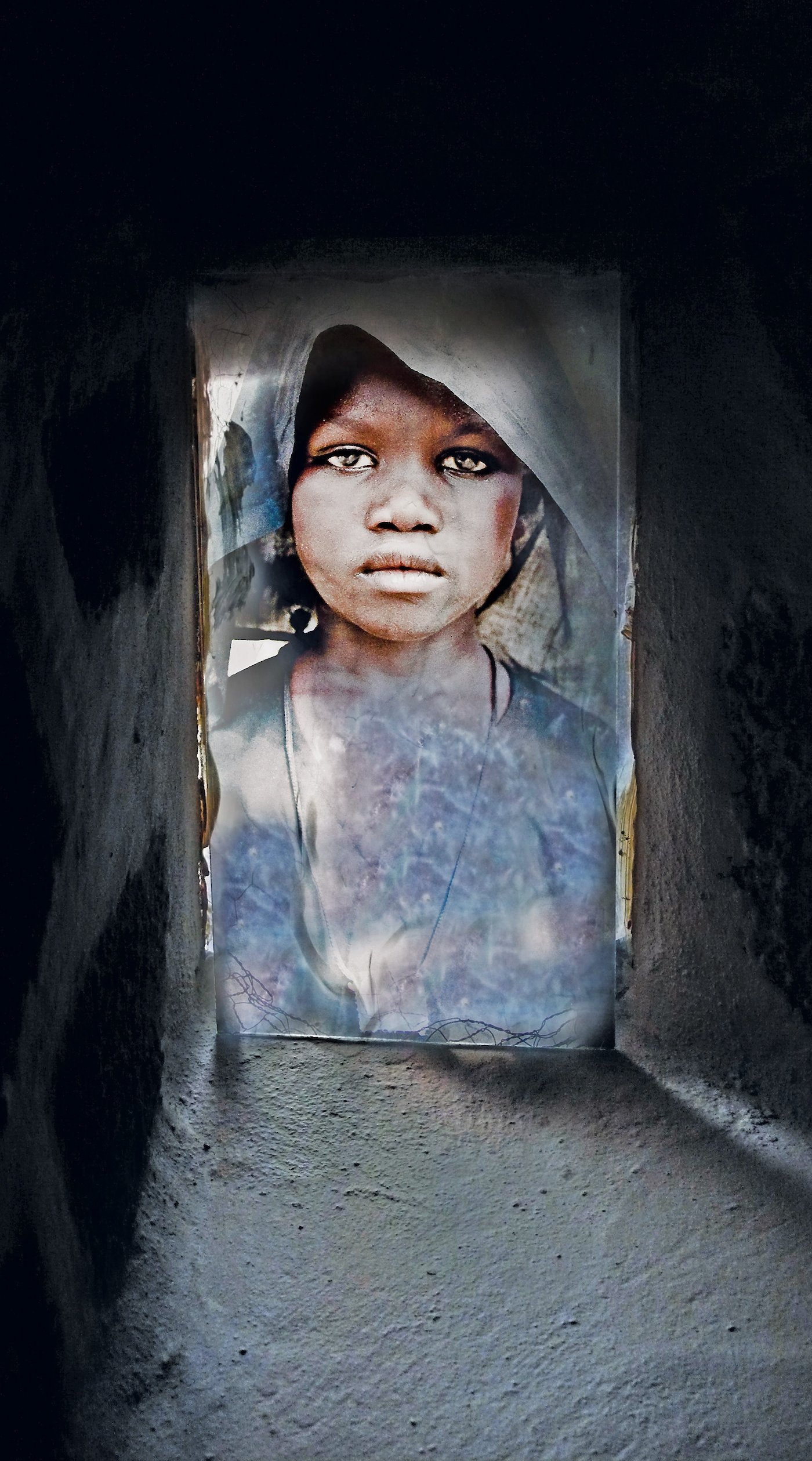 In Ángel Marcos's work, staging and representation are two elements that are just as important as his photographs. Because the way in which we own the space and present the story to the audience is also part of the dialog: that highly nuanced paralanguage that we all make use of.
This work belongs to the project titled La mar negra (The Black Sea), which Marcos developed on the occasion of the First Architecture, Art and Landscape Biennial of the Canary Islands, held in 2006. His proposal consisted of an intervention in the Castillo de Santa Barbara (St. Barbara Castle), not far from the town of Teguise in the island of Lanzarote.
Those were the years when a growing number of cayuco boats started to reach the Spanish coasts and Ángel Marcos saw a parallel between the emigrants from the Canary Islands who had to move to America, and the African migrants who were then arriving in our country.
He photographed the faces of those who reached the Puerto de los Cristianos in Tenerife. He also moved to the other shore, more specifically to Senegal, where he continued photographing those in search of a different future.
More than 250 wooden signs were created with the resulting portraits from his compilation and the faces were also printed on acrylic glass and placed in the castle's loopholes. Those being watched by our society are now watching us. A silent story that invites us to reflect.