Self-Portrait with Wounded Body
11 / 50 by Alberto García Alix, 1981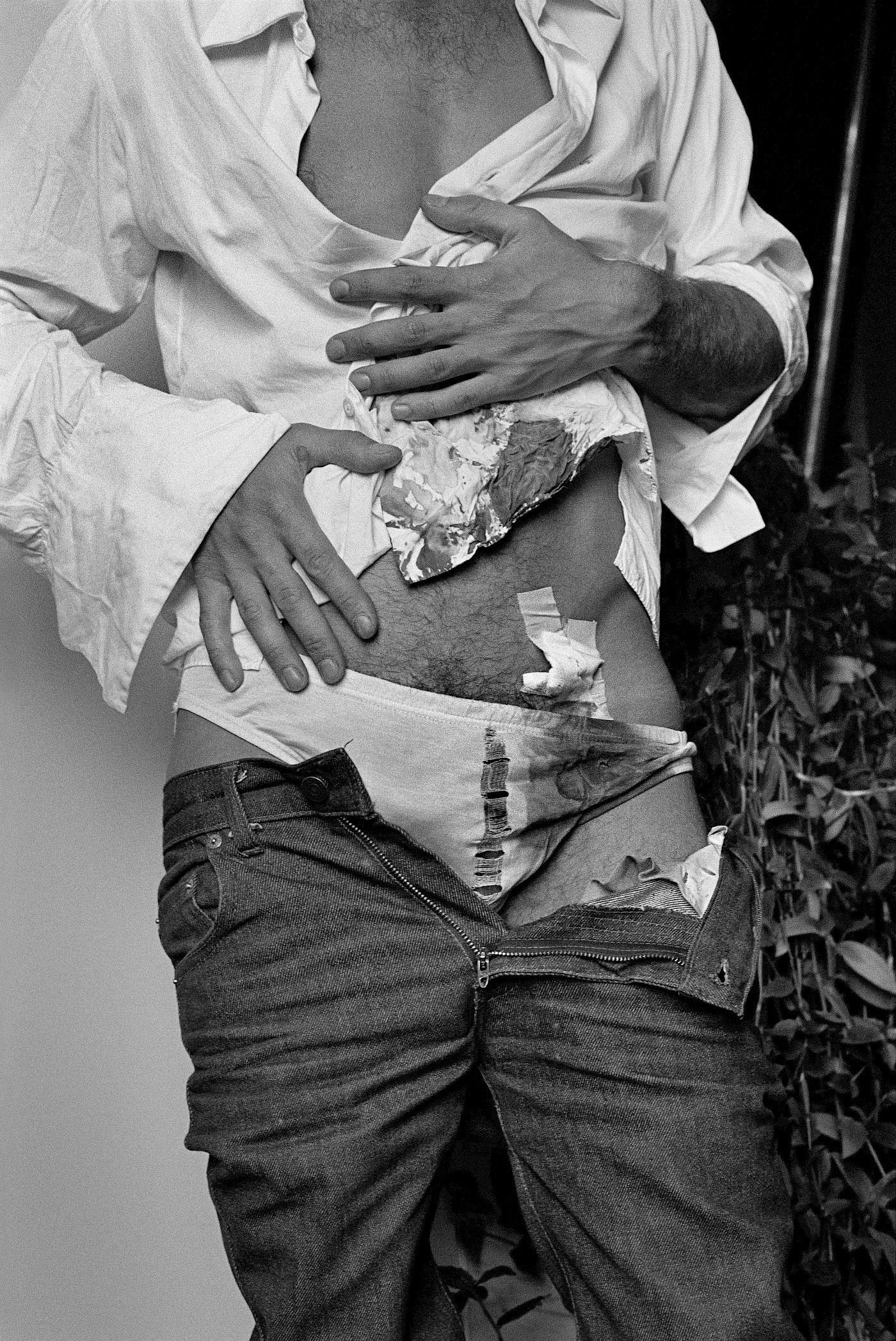 The work of Alberto García-Alix, winner of Spain's National Photography Award in 1999, is proof that photography is not a universal language. Its understanding requires a viewer who is willing to decipher it, and this will happen the moment we feel the photograph is speaking directly to us.
García-Alix's self-portrait tells us the story of a night out at El Sol night club in Madrid. When bodies began to stir in the heat of the night, Alberto and his friends came into conflict with the Guerrilleros de Cristo Rey (Warriors of Christ the King). After the brawl, the photographer realized that he was bleeding profusely from a stab wound; the doctor who treated him that night was blunt: "Don't stop smoking Fortuna". That pack of cigarettes, which he kept in his back pocket, deflected the trajectory of a stab that could have cost him his life.
In order to narrate peripheral social realities, you must first walk through them: live in the uncomfortable and borderline corners from which others flee. Because photography, in one of its uses, is capable of creating a map of the person behind the camera. Alberto is found in each of his photographs. Photography is memory chained to a black and white. It is a way of looking at the world and this, in his case, becomes a way of being.